Husband has Fibromyalgia and it is controlling our lives...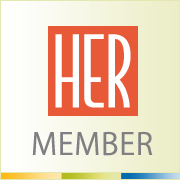 By
Mkvannote
July 28, 2013 - 7:12am
I am at the same place..I am so tired of my husband being sick, we just got back from vacation in Florida, we had a nice condo right on the beach and he spent more than half of the time in bed. It is lonely, we do not have freiends that we do anything with because he always doesn't feel good. He has fibromyaligia and it controls our lives. I can't wait to go back to work Monday so I can pour myself into my work. We have 5 children and only one left at home, he is a senior and as soon as they get out they just don't come back much, they are sick and tired of dads illness controlling their lives, we now have a grandbaby and they do not visit that much. I feel like I am getting punished for his illness. I want out too,,but that is the wrong things to do. We use to be active in our church but that has changed.....the illness and my husband is controlling our lives and I hate it.