Going on to achieve goals in life while your spouse can not.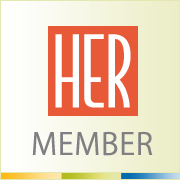 By
[email protected]
March 11, 2013 - 1:04pm
It is soooo hard to push on in life while my husband can not. He has been ill with a liver illness for 22 years. He fell ill 6 months after we got married at ages 22 and 23. He wasn't bad at first so we went on and had 3 wonderfully gifted children, he started a carpentry business and I worked part-time as a music teacher. Over the years he became more ill, I had to stop working to care for him and his business failed, however, our children became more skilled in the arts. I was home to take him to the hospital and to his appointments, to take my children to recitals and art shows, and I began to work on a degree. Now, here it is 21 1/2 years later. My husband's been on the transplant waiting list for 6 years, we have 2 children in college, I have a B.A. in Education and tuition has piled up very quickly. I am back to work part-time but with my husband being ill, it is harder now than before. Things are hard but I try not to complain because I know God has blessed us through the years. With all of the tough times we've gone through, our children have continued to press on. They are our biggest blessings. They keep us encouraged. I don't know if I will have a job next year but, I know God will make a way. He's been doing it all along.