Not sure if this is allowed or not ...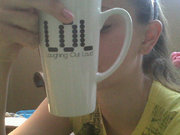 By
MsGrape
August 7, 2015 - 10:28am
I apologize if it is not. But I know there are some great members here who might benefit from the new group I started called "Mood Disorders" ... a lot of us with addiction in our lives do have other problems with mental illness as well. Here is the link: https://www.empowher.com/groups/Mood-Disorders-0 and I hope to see you there. I still plan to post here as well.