7 Master's Degrees to Pursue if You Change Careers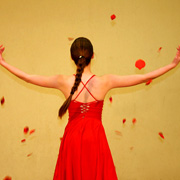 By
amson00
May 30, 2018 - 6:38pm
If you're less than satisfied in your current line of work, you may have thought about making a significant change. Now could be an excellent time to return to school in pursuit of a new career.
You don't want to backtrack on your education, but some master's degree programs won't allow you to enter without a handful of pre-requisites. It might also be difficult to extend your education if you choose something that's dramatically different from the field of your undergraduate degree.
Finding a path of less resistance will make the entire transformation easier. Here are some master's degrees that are easy to go after, no matter what your undergraduate degree might be.
1. Nursing
It may surprise you to learn that you can enter the medical field fairly easily, but it's a great option, even if you have no previous related education or experience. Some nursing programs are specifically designed for students with bachelor's degrees in a different field.
The focus is on preparing students to complete the NCLEX, or the licensure exam, successfully to become a Registered Nurse. The program might also head you toward a Clinical Nurse Leader certification or serve as a stepping stone to a doctorate in medicine.
2. Accounting
Anyone can pursue a degree in accounting, even if you don't have a financial or business background. Skills in those areas would probably help in the long run, but they're definitely not a requirement for people who return to school for their master's degree.
Accounting is a surprisingly versatile field of study. Not only is it easy to tackle either online or on-campus, but it also opens a broad range of career opportunities, including finance, investments, expense management, tax preparation, and more.
3. Engineering
This is one of the highest-paid master's degrees in the job market, with a median salary of $187,000. For that reason, many people who seek more schooling choose engineering.
In this case, you might have to take a few prerequisites before you can enter the program. These extra classes can delay your graduation date, but they'll enrich your training and help you get more out of the main course of study.
4. Finance
Like accounting, finance can be entered from any field of expertise, but it obviously helps to have some business or accounting background. You'll learn about how to employ money to maximize its potential, and the rewards can be excellent.
Finance graduates tend to work in investments for companies that serve high-profile clients. With most outfits, you'll get a percentage of the profits from each investment you make.
This means you have the power to control much of what you make and how much satisfaction you'll derive from the job.
5. Human Resources
You might have discovered that you work especially well with people and decide you wish to make a career of it. Human resources is another track that offers a fairly simple point of entry.
The functions may involve anything from cutting paychecks to hiring and firing personnel. The coursework will entail leadership courses, business study, relationship building, and other classes that will prepare you to work effectively with people and make a good, new career.
6. Business
Many folks who are ready to make a career change, but aren't sure exactly what they want to do, choose to pursue an MBA. This can open a broad array of options for your professional track, and give you time to choose a new career while you study. It also increases your earning potential.
If you pursue an MBA, you'll usually need to pass the GRE or GMAT, the standard test for getting into most grad schools. Studying for this test is good preparation for any master's program you end up entering.
7. Education
If you'd like to teach at the community college level or below, a master's in education will set you up nicely. Obtaining one presents a great opportunity to pursue further knowledge in a specific field of study while getting your teaching certificate so you can teach steadily.
A master's in education will also increase your earning capacity. Community colleges tend to pay more than primary or secondary schools, so if you'd like to teach at those levels, you're a more appealing candidate to institutions that can offer a higher salary.
8. Law
Many law students have started with a different undergraduate degree under their belts. In fact, some admissions departments look specifically for students with unrelated bachelor's degrees because this expands the student's understanding and often means they'll perform better in law school.
Law is a complex area of study, but it can be highly rewarding. You'll be able to fight for justice but with the potential to claim a substantial paycheck while you do it.
A career change can be stressful, but we're fortunate to live in a society where education is easily attainable. Investigate all your possible options as you hunt for a new career that will bring greater satisfaction.