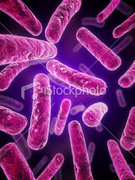 Possible E. coli contamination has prompted the recall of about 864,000 pounds of ground beef sold by Huntington Meat Packing of Montebello, Calif.
The affected ground beef -- sold under the Huntington, Imperial Meat and El Rancho brands -- was sent to distribution centers, restaurants and hotels in California between Feb. 19 and May 15, 2008, and between Jan. 5 and Jan. 15, 2010, the Associated Press reported.
No reports of illnesses caused by the products have been noted, according to the Department of Agriculture's Food Safety and Inspection Service. The possible E. coli contamination was discovered while department personnel were conducting a food safety assessment.
People infected with E. coli can suffer bloody diarrhea, dehydration and, in the most serious cases, kidney failure, the AP reported.
Tags: