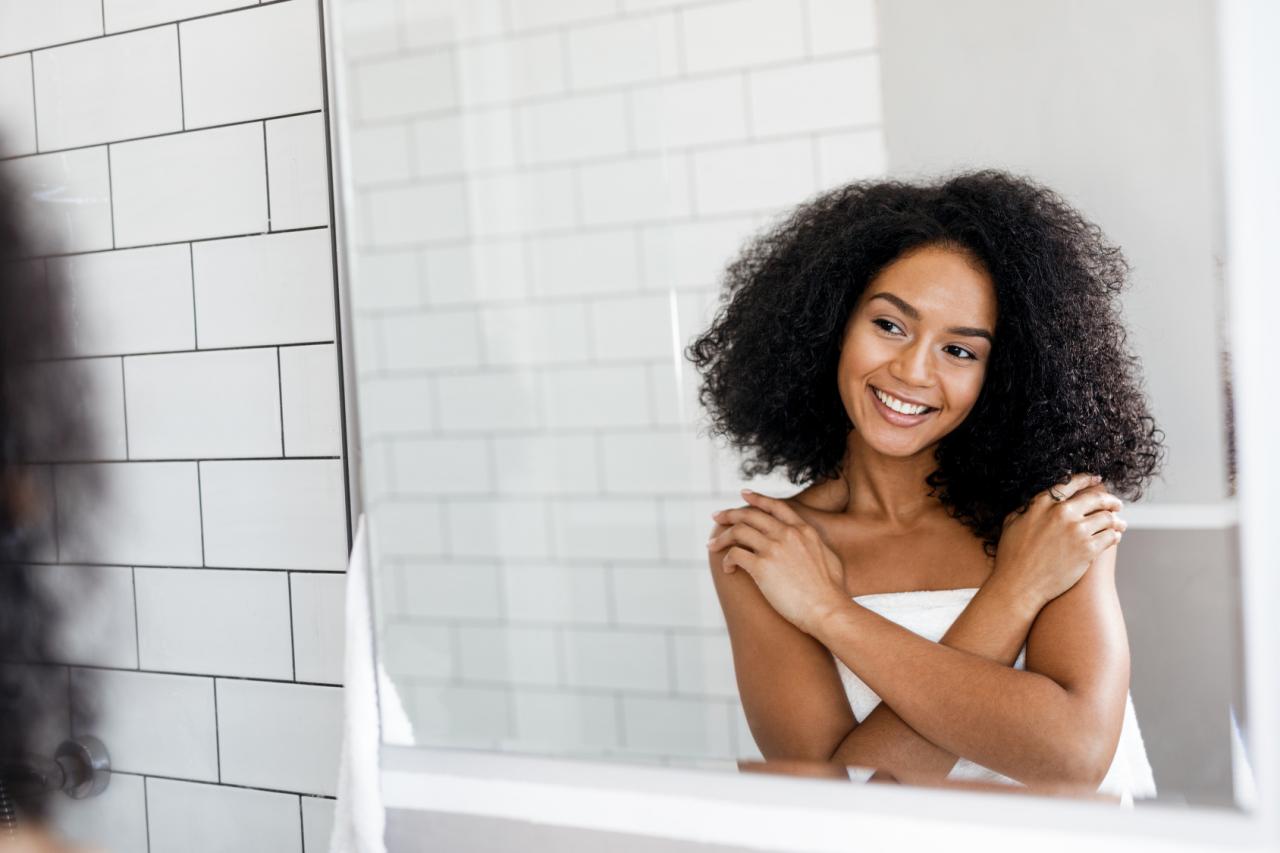 Looking at yourself in the mirror or saying out loud self-love affirmations can feel silly. However, repeating the same phrase every day can have a huge effect on your self-esteem and confidence which can lead to a happier, more successful life.
You may not believe the phrases to be true about yourself but over time they become more believable. Positive thoughts can have a huge impact on how you view the world and the way you handle certain situations.
Here is a list of our favorite self-love affirmations to start your day:
I let go of negative self-talk.
I love the woman that I am.
I believe in me.
I am not my mistakes.
I choose happiness.
I am worthy of joy.
My imperfections make me unique.
I set myself free.
I am safe in my body.
I respect myself.
I have the ability to overcome any challenges life gives me.
My body is a beautiful expression of my individuality.
I am a beautiful person.
I have come this far, and I can keep going.