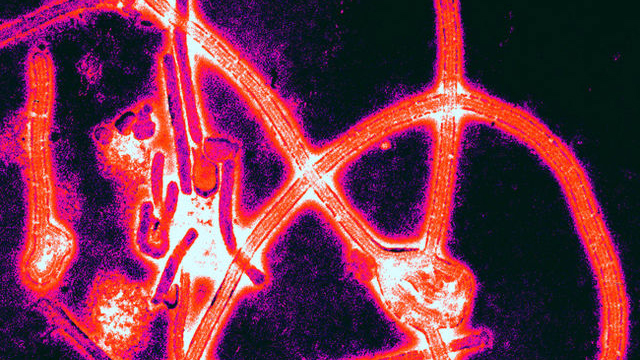 Thomas W. Geisbert/Wikimedia Commons
Following the Ebola diagnosis of a second Texan nurse, Congress wanted to know answers. On Oct. 16, lawmakers questioned Dr. Thomas Friedan, director of the Centers for Disease Control and Prevention (CDC), asking how such poor management could have occurred. Both Republicans and Democrats took part in the interrogation.
The nurse Amber Vinson, who was diagnosed with Ebola on Oct. 15, worked with the team that treated Thomas Eric Duncan in Texas Health Presbyterian Hospital in Dallas. Vinson was the second nurse to be diagnosed, after Nina Pham earlier in the month.
"Unfortunately, in our initial treatment of Mr. Duncan, despite our best intentions and a highly skilled medical team, we made mistakes," Friedan said at the beginning of the hearing.
Dr. Daniel Varga, chief clinical officer of Texas Health Presbyterian, admitted that the hospital staff was not properly trained for Ebola.
Ebola is spread through contact with bodily fluids, but it is only infectious after people start showing symptoms.
The hospital workers were wearing only basic protective gear when first treating Duncan. For example, Varga mentioned that the team put on shoe covers only after the patient was experiencing diarrhea.
Eventually, the workers switched to full biohazard suits, but Friedan guessed that Vinson and Pham probably did not upgrade in time. The nurses became infected shortly after being exposed to Duncan.
Vinson rode on a commercial airplane from Dallas to Ohio only a day before showing definite symptoms. She called the CDC and reported having a slight fever, but apparently the CDC did not prevent her from traveling.
Congress demanded to know how such a major oversight could have occurred.
Friedan defended the CDC, stressing its dedication to the Ebola breakout and protecting citizens. He said he had not heard the transcript of the conversation with Vinson. "My understanding is that she reported no symptoms to us," Friedan said.
After her diagnosis, Vinson moved to Emory University Hospital in Atlanta. Pham moved to the National Institutes of Health (NIH) hospital in Bethesda, MD. According to officials, Pham is in good condition.
Republicans continued to advocate for a travel ban on those coming from West Africa, the epicenter of the Ebola breakout. Most Democrats remained wary of such a ban, which could encourage people to find alternative (and less regulated) ways of getting into the country.
President Obama said he might consider the ban "if experts recommend it," but for now the focus is containing the virus in West Africa itself.
Sources:
U.S. health officials grilled on Ebola at congressional hearing. CNN.com. Retrieved October 16, 2014.
http://www.cnn.com/2014/10/16/politics/ebola-hearing-curtain-raiser/index.html
Congress Scrutinizes Handling of Ebola Cases in Texas. NYTimes.com. Retrieved October 16, 2014.
http://www.nytimes.com/2014/10/17/us/ebola-dallas-texas-presbyterian-hospital-apology.html?_r=1
Transfer of Ebola patients reflects a tacit shift in strategy. LATimes.com. Retrieved October 16, 2014.
http://www.latimes.com/nation/la-na-congress-ebola-hearing-20141016-story.html#page=1
Reviewed October 20, 2014
by Michele Blacksberg RN
Tags: