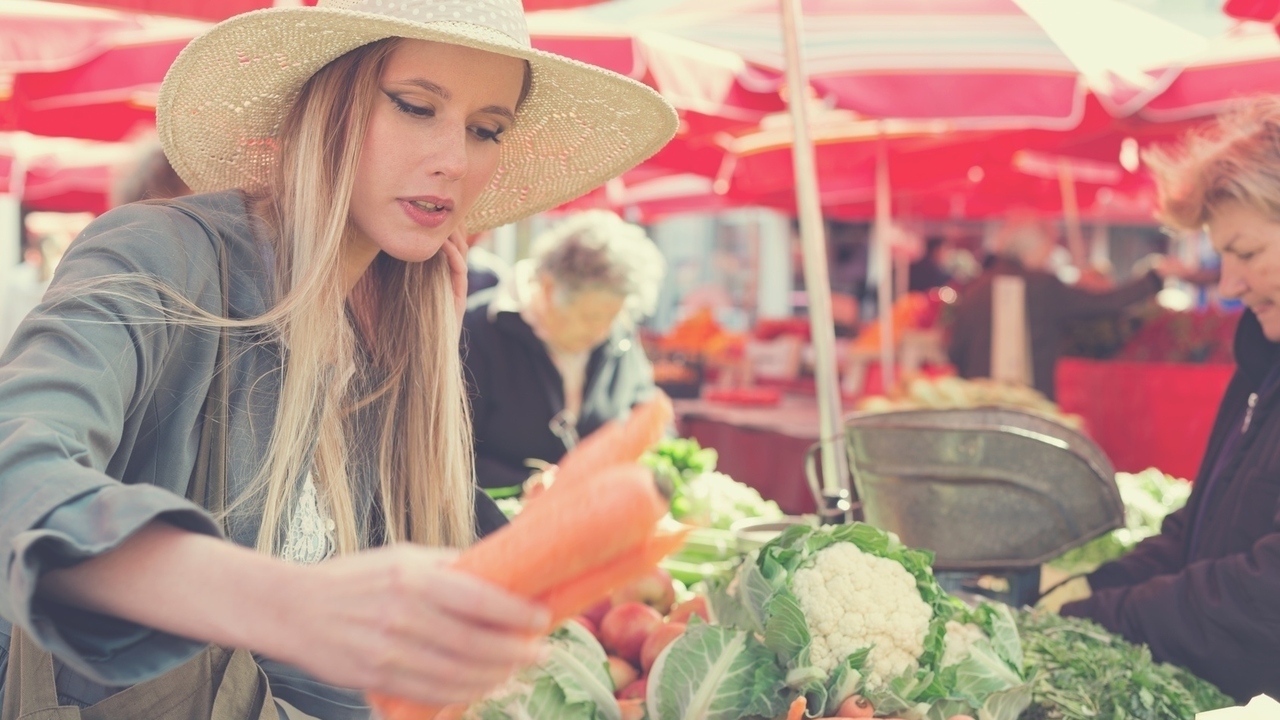 paul prescott/Fotolia
A healthy digestive system can make all the difference in how you feel, especially if you've experienced any of the diseases out there that greatly affect the gut.
Crohn's disease, IBS, colitis and GERD are just some of the conditions that some people have to deal with every day.
The digestive tract is made up of many organs. Digestion starts in the mouth and ends at the rectum but there are many participants in between, including the liver, pancreas, gall bladder, stomach and intestines.
This long digestive chain can have complications when one or more organs isn't functioning properly. Reasons for the malfunction of the digestive system include stress, the environment, genetics, poor nutrition, alcohol abuse and a weakened immune system.
Symptoms of digestive distress listed by the US National Library of Medicine include:
- Bleeding
- Bloating
- Constipation
- Diarrhea
- Heartburn
- Incontinence
- Nausea and vomiting
- Pain in the belly
- Swallowing problems
- Weight gain or loss
There aren't always cures, but there are ways to help digestive health to become better. Using food as both medicine and prevention are a couple of those ways.
Here are some foods that can make all the difference.
Because of the amount of live cultures it contains, yogurt is a great choice for digestive health. Many people benefit from the "good" bacteria that fills the gut when we eat yogurt.
This bacteria aids many aspects of digestion, from food absorption to bowel movements. It's important to choose low-sugar yogurts, and to make sure that they contain the live bacteria needed.
As far as fruit and vegetables go, choices like sauerkraut, cabbage, pickles, sweet potatoes, beets, carrots and kimchi are great for digestion. So are fruits like raspberries, kiwi, apples, avocados and bananas.
Don't be nervous when you hear about kimchi. It's a simple Korean dish of delicious vegetables and sauces. The recipe is easy to follow and can be tailored to taste.
What these fruits and vegetables have in common is that they contain fiber, and are easily digestible from the gut, allowing a smooth flow from the mouth to the end of the digestive chain.
Other more meaty suggestions are salmon, lean beef and chicken.
Consider making one or two days a week vegetarian. "Meatless Mondays" is a concept that some people have adopted, and this is a good way to enjoy a plant- and bean-based diet.
Brown, as opposed to white, foods are better for digestion. Brown rice, pasta and whole grain breads and baked goods have more fiber, are more nutritious, and are easy on the stomach.
Switch from white foods to brown, and you should see a difference. White bread and pasta are stripped of the outer layer of the grain and its valuable vitamins and minerals.
Drink wisely too! Gentle fruit and veg smoothies are a good way to add fiber to the diet — fiber being a very good friend to digestion. Try to include the skins and go easy on the fruit — too much sugar can be hard to digest.
Drinking lots of fresh water every day is a great choice. Swap your coffee and juices for an ice-cold water with sliced cucumber, or wedges or lemon or lime.
Limit your alcohol. Try a mixed drink with club soda, beer or a single glass of wine.
Too much alcohol can cause the liver and pancreas to stop functioning properly, interferes with sleep, causes a lot of digestive distress, including diarrhea, and generally makes a person sluggish.
Peppermint has been a favorite herb for digestive health for some time. Ginger can also ease nausea, diarrhea and other common discomforts.
Eat smaller meals to make digestion easier, and try to take a walk after a meal. Walking keeps the body in motion and makes food pass through the body more easily. It'll also help to use up calories and burn off sugar and carbs.
So what foods should you avoid? Some choices are obvious, like fatty foods. Avoid fried anything. For example, choose skinless chicken that is baked or grilled with a light, tasty sauce rather than chicken wings or drumsticks.
Eat lean beef, and organic, if you can. Fatty meat simply isn't good for anyone.
But other choices, that seem healthy, may be too tough for sensitive bellies. Dairy, for example, can be hard to digest for those are lactose intolerant. Alternatives include soy milk, almond milk, coconut milk and various "dairy" equivalents.
Broccoli is full of calcium but it, like cauliflower, certain beans, the cabbage family and Brussels sprouts can cause irritation and gas. If you love them, eat in moderation.
Fruit like lemons, limes, tomatoes, oranges and grapefruits can also be too acidic for the stomach.
Being aware of what you eat and how if affects you is so important in knowing what works and what doesn't. Mindful eating and drinking can ease symptoms very well. Keeping a journal if you have distress will really help.
Most people with serious conditions like Crohn's have learned what works and what doesn't.
But for many of us with light-to-moderate gut problems, the misery can be avoided through changes in diet, supplements, exercise and — this one is very important — limiting stress.
Our digestive system really is at the center of our well-being. Being mindful of, and responsible for, what we put into our bodies should become habits of a lifetime.
Sources:
US National Library of Medicine. Medicine Plus. Digestive Diseases. Web. Retrieved September 12th, 2015.
https://www.nlm.nih.gov/medlineplus/ency/article/007447.htm
Everyday Health. Digestive Health. "Superfoods That Help Digestion." Web. Retrieved September 12th, 2015.
http://www.everydayhealth.com/digestive-health-pictures/superfoods-that-...
Everyday Health. Digestive Health. "11 Foods to Avoid When You're Having Digestive Problems". Web. Retrieved September 12th, 2015.
http://www.everydayhealth.com/digestion-photos/foods-to-avoid-during-dig...
The Organic Authority. "Brown Rice Vs White Rice". Mojo Foods. Web. Retrieved September 12th, 2015.
http://www.organicauthority.com/mojo-foods/brown-rice-vs-white-rice.html
Reviewed September 14, 2015
by Michele Blacksberg RN
Edited by Jody Smith