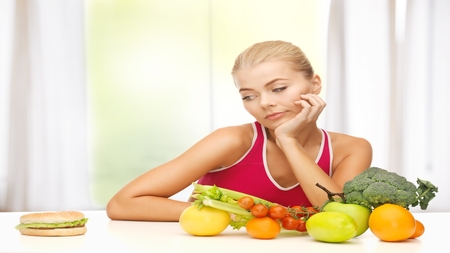 With majority of Americans trying one if not multiple diets a year, dieting is an obsession we have developed in the past few years. While the motivation to diet is good in order to lead healthy and balanced lives, so many diets continue to fail.
Dr. Nicole Avena author of Why Diets Fail, joins Michelle King Robson and Dr. Pam Peeke why many diets continue to fail even though there is so much information about eating healthily on HER Radio
Listen in as Dr. Avena reveals what she believes to be the main factors in why diets fail and what food is the culprit in this issue.
If you or someone you know has questions on creating a healthy diet, check out these additional resources on EmpowHER.com:
1) Have you been successful with establishing a healthy diet, but find yourself in a weight loss plateau? check out this articleon how to overcome this and continue losing weight
2) check out this awesome article on mistakes that you may still be making while following a diet or trying to lose weight
3) Educate yourselfon one of todays most common diet trends: gluten-free. Discover whether going gluten-free is good for you
Want more HER Radio? Listen on demand now or join them live every Thursday at 2pm ET. Have a question for the hosts? Tweet Michelle @mkingrobson and Dr. Peeke @pampeekemd using the hashtag #HERradio