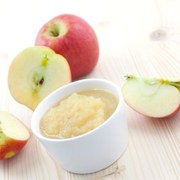 iStockphoto/Thinkstock
Potassium is a mineral that's critical to our health. Found in most foods, potassium is important to keep our fluid levels and blood pressure regulated. Potassium levels are easily checked by a routine blood exam.
If your doctor recommends that you need to go on a diet to lower your potassium levels, the first thing to do is to drink water instead of fruit juices, vegetable juices, or soda, and to limit your portion sizes.
Fruits that are low in potassium include:

berries
grapes
watermelon
applesauce
mandarin oranges
Fruits to AVOID on a low potassium diet include:
bananas
oranges
kiwis
cantaloupe
honeydew melon
nectarines
mangoes
papaya
Vegetables to eat on a low potassium diet include:
green beans
snow peas
zucchini
cucumber
iceberg lettuce
Avoid these veggies on a low potassium diet:
baked potatoes or french fries
acorn squash
tomatoes
vegetable juice
When cooking vegetables on a low potassium diet, a great technique is to leach vegetables before you cook them. Leaching is a cooking method commonly used to lower the potassium in foods.
To leach vegetables, peel, dice, and rinse them and place them in a large pot of water. Let them soak at room temperature for at least four hours or overnight. Once soaked, rinse them and cook as you normally would.
Other foods to incorporate into a low potassium diet include eggs and American or cheddar cheese. Rice, pasta, and breads products that are not whole wheat are also low in potassium.
Sources:
Foods To Lower Potassium. Livestrong.com. Retrieved February 24, 2012
http://www.livestrong.com/article/31120-foods-lower-potassium
Potassium and Your CKD Diet. Kidney.org. Retrieved February 24, 2012
http://www.kidney.org/atoz/content/potassium.cfm
Reviewed February 27, 2012
by Michele Blacksberg RN
Edited by Jessica Obert