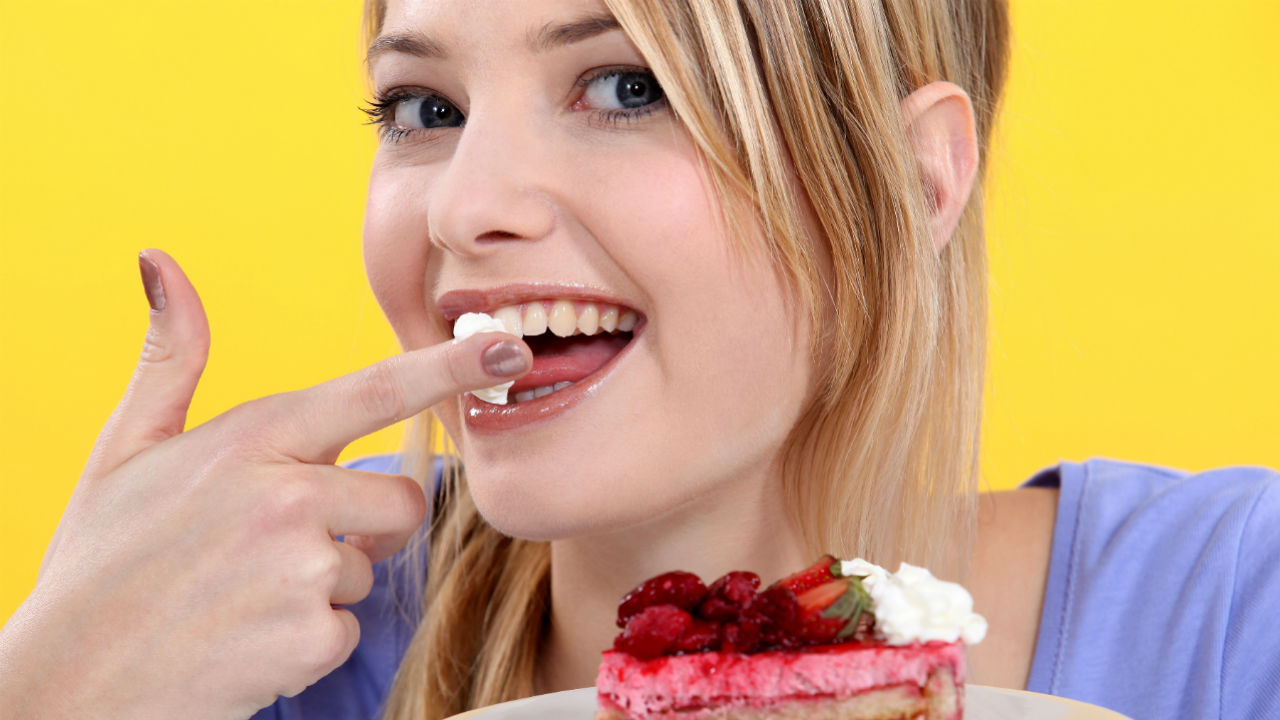 Photo: Getty Images
Dessert. A four-letter word in the vocabulary of every dieter, there's no more dreaded phrase to many a weight-loser than "dessert time." Instead of depriving yourself from anything sweet, throw out your rulebook and satisfy your sweet tooth. These seven dessert recipes are perfect to keep you happy, healthy, and on track.
Grilled Chocolate Sandwich
Just like a grilled cheese, but with chocolate instead, thinly butter two slices of whole wheat bread and place a few chunks of a dark chocolate bar inside. Grill in a pan or griddle until crisp and melty.
Choco-nana Popsicles
Cut bananas in half and stick a popsicle stick in one end. Dip 'em in melted chocolate and freeze. Get crafty by adding nut chunks, sea salt or coconut.
Baked Mango
Place a thinly sliced mango under the broiler for eight to ten minutes to release its natural sweetness and give it a new depth of flavor.
Campfire-Free Smores
Top one graham cracker with a marshmallow and broil in the toaster oven for about one minute. Drizzle with melted chocolate and enjoy warm.
Guilt-Free Banana Split
Cut a banana in half length-wise and crisp both sides on a heated pan. Serve with a dollop of fat free vanilla yogurt, crushed nuts, and berries of your choice.
Stewed Apple Crumble
Slice an apple in half and sprinkle with cinnamon and lemon juice. Top with oats and crushed nuts. Microwave for 2 minutes and enjoy warm.
Strawberries n' Cream
Thinly slice strawberries and soak in balsamic vinegar with a sprinkling of sugar (or sugar substitute) for at least 15 minutes — the longer the better. Serve chilled with a scoop of low fat vanilla frozen yogurt.
Edited by Jody Smith