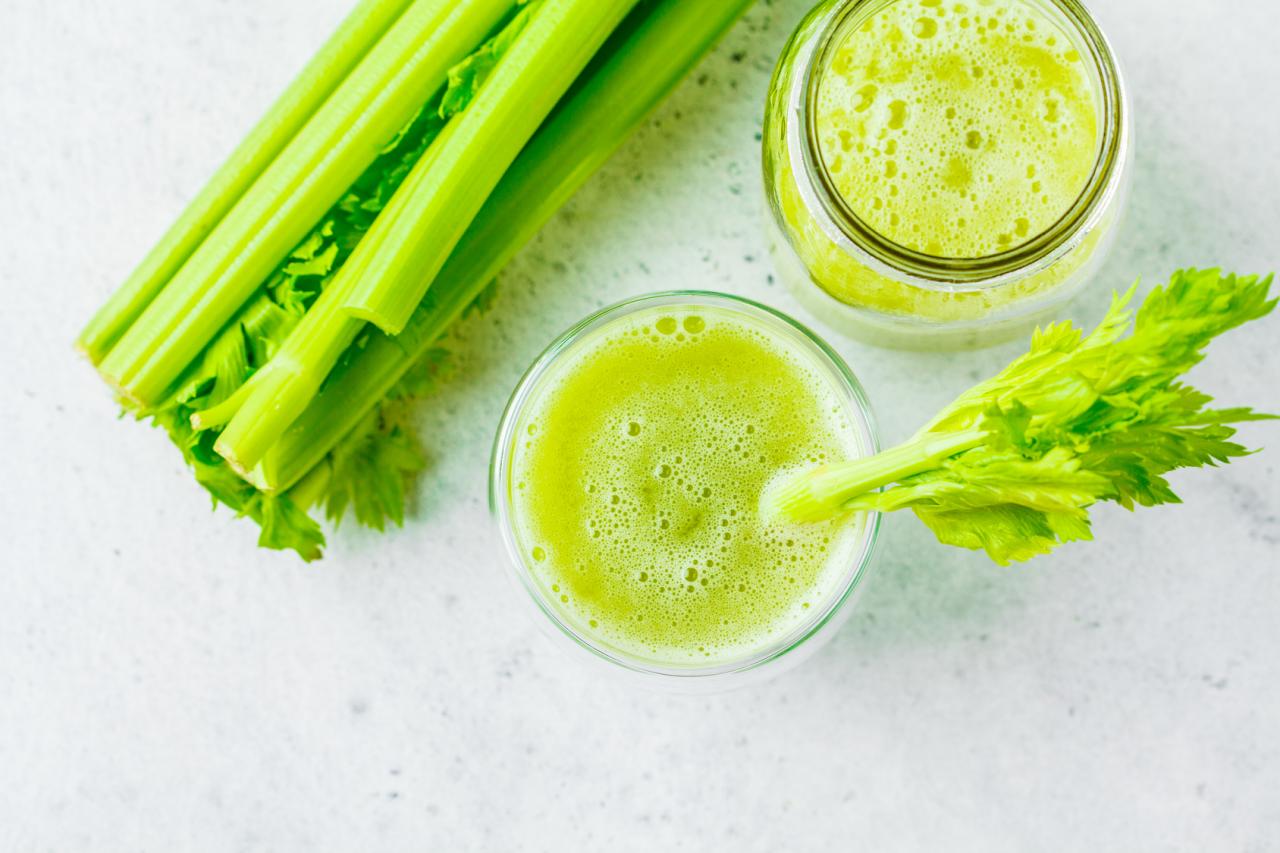 Wake up in the morning. Meditate for ten minutes. Bathe yourself in gratitude. Juice organic celery. Drink it before you need a morning coffee (because you don't need a morning coffee…you are vibrant!). Feel well-rested. Look years younger. Have many people ask you: "What is your secret?"
Although Instagram may have you believe that this is how the majority of the world is starting their morning, this couldn't be farther from the truth. Most people are getting up and madly dashing until lunchtime. Most people are proud of themselves if they eat something more substantial than a latte.
Still, celery juice is trending, and it is trending hard (40,000 posts on Instagram have the hashtag #CeleryJuice). This means absolutely nothing because just because something is popular doesn't mean that it is backed up on hard science.
The celery movement started with Anthony William, a man who is all about natural health cures. (1) He claims to talk to spirits that provide him with medical information. (3) He also has no medical license or nutritional certifications. But Gwyneth Paltrow is a fan, and when GOOP gets on board, the masses usually follow.
William describes celery as a "miracle superfood" which can improve gut health, clear skin, fight viruses and more. He even goes as far as to say that it can fight cancer. (1)
You are supposed to drink the celery juice upon waking, 30 minutes before you eat anything else. The "medical medium" advises 2 cups to release yourself from fatigue and pretty much anything else you can think of. (1) William says its healing properties are due to sodium cluster salts, which flush out toxins. (3)
However, registered dietitian Nishta Saxena says that cluster salts are not an existing compound in nutrition science "currently." (3)
Many a YouTube channel have tried what has been dubbed "The Celery Challenge" getting up early to get celery into their juicers and into their bodies. Candice Hutchings, aka the Edgy Veg got a cold right in the middle of her celery juice challenge, debunking the idea that it is just is the cure-all to all viruses. (3)
It is also by no means a cheap detox. Celery wasn't exactly a household staple, yet this juicing fad has moved up to nearly $6 a bunch. A glass of juice can take several bunches, leading to an extremely expensive beverage (even more so than trekking over to your local smoothie bar).
Celery does contain a substantial dose of Vitamin K. Drinking a big glass of celery juice does also hydrate you, because sleep, while restorative, is also hella dehydrating. Since celery juice is mostly water, you are getting the benefits of drinking a big glass of water first thing in the morning, which is certainly great for you. You just are taking more time and spending $12 to accomplish the same thing.
Like grapefruit juice, drinking excessive amounts of celery juice can change the functions of medications you may be taking. Juicing also strips out most of the pulp, where the beneficial nutrients are found. (3)
If you want to "change your life" and your energy, start with a glass of water when you wake up. That $12 will do nicely invested in something else.
Sources:
1. Celery Juice Is All Over Instagram, So What's The Big Deal? Shape Magazine. https://www.shape.com/healthy-eating/healthy-drinks/celery-juice-food-trend Retrieved 16 July 2019.
2. I Tried The Celery Juice Challenge For Ten Days. The Edgy Veg. https://www.theedgyveg.com/2019/06/11/celery-juice-challenge-celery-juice-cleanse/ Retrieved 16 July 2019.
3. Agro, Charlsie and Woloshyn, Roxanna. Is The Celery Juice Craze Driving Up The Price At The Supermarket? CBC News. https://www.cbc.ca/news/business/celery-juice-craze-trend-marketplace-1.5113735 Retriefved 16 July 2019.