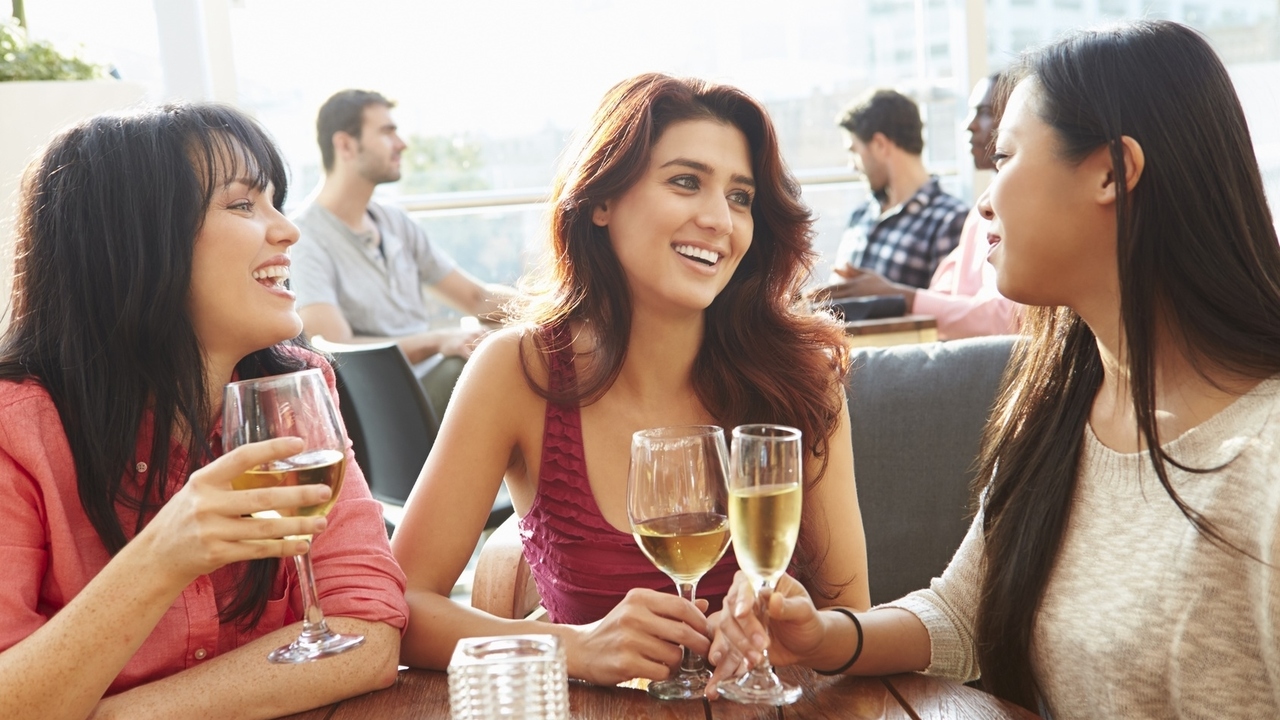 Monkey Business/Fotolia
It's National Wine Day on May 25, 2016. Sounds like a good day to promote the health benefits from wine. Please note — health benefits are from moderate consumption. That's one to two four-ounce glasses of wine a day.
Many experts list these eight benefits of wine:
1) Keeps Memory Sharp
Resveratrol can halt beta-amyloid protein formation. That protein is the main ingredient of the plaque found in the brains of those with Alzheimer's disease, Philippe Marambaud, PhD, a senior research scientist at Litwin-Zucker Research Center for the Study of Alzheimer's Disease and Memory Disorders, told Prevention.com.
Health.com said that wine helps to reduce blood vessel inflammation and to prevent clots. These both play a part when it comes to cognitive decline.
2) Less Risk of Heart Disease and Stroke
Procyanidins, found in red wine tannins, protect against heart disease. A daily glass of red wine reduced blood clot-related stroke rates by 50 percent, stated MedicalDaily.com.
Polyphenols, the antioxidants in red wine, are said to be as effective as aspirin in the fight against heart disease. But too much heavy drinking is bad for your heart. Moderation is your friend.
3) Reduces Type 2 Diabetes Risk
Research published in Diabetes Care found that moderate drinkers have 30 percent less risk than nondrinkers of developing type 2 diabetes.
4) Controls Blood Sugar
A great source of resveratrol is the skin of red grapes. Research in the journal Nutrition says that this skin can help diabetics regulate their blood sugar.
5) Keeps Weight Off
Moderate wine drinkers have less belly fat and smaller waists than people who drink spirits.
People convert resveratrol to piceatannol, a chemical compound. Research suggests that piceatannol can prevent fat cells from growing. It binds to the insulin receptors of fat cells, which means it blocks the way so fat cells can't grow.
6) Stands Up to Ovarian Cancer
Australian researchers compared women with ovarian cancer to cancer-free women and discovered that about one daily glass of wine appeared to reduce the risk of the disease by as much as 50 percent. Experts believe this may be due to the antioxidants found in wine that can fight off cancer.
In addition, a University of Michigan study found that a red wine compound helped kill ovarian cancer cells in a test tube.
7) Lowers Cholesterol
According to a Spanish study, high-fiber Tempranillo red grapes, used in certain red wines, may have a noteworthy effect on cholesterol levels.
The study's healthy participants ate the same grape supplement found in red wine. Their bad cholesterol (low-density lipoprotein or LDL)) levels decreased by 9 percent. Those with already high cholesterol experienced a 12-percent decrease. Too much LDL forms plaque, cause arteries to become stiffer, and leads to higher blood pressure.
8) Wards Off Cancer
According to a University of Virginia study, the resveratrol from drinking one glass of red wine a few times a week may be enough to ward off would-be cancer cells. Researchers laced human cancer cells with resveratrol and found that it repressed a cancer-feeding protein.
Reviewed May 24, 2016
by Michele Blacksberg RN
Edited by Jody Smith
Article Sources
Castillo, Stephanie. "8 Reasons To Love Red Wine." Prevention. N.p., n.d. Web. 14 May 2016.
http://www.prevention.com/health/healthy-living/health-benefits-of-red-wine
Gordon, Debra. "6 Reasons Why a Little Glass of Wine Each Day May Do You Good." Health.com. N.p., n.d. Web. 14 May 2016.
http://www.health.com/health/article/0,,20410287,00.html
Olson, Samantha. "Drinking Red Wine Will Give You A Buzz And Burn Some Fat." Medical Daily. N.p., 2015. Web. 14 May 2016.
http://www.medicaldaily.com/red-wine-burns-fat-and-lowers-blood-pressure-plus-5-other-health-benefits-winos-321382
Quinlan, Christine. "8 Health Benefits of Drinking Wine." Food & Wine. N.p., n.d. Web. 14 May 2016.
http://www.foodandwine.com/articles/8-health-benefits-of-drinking-wine