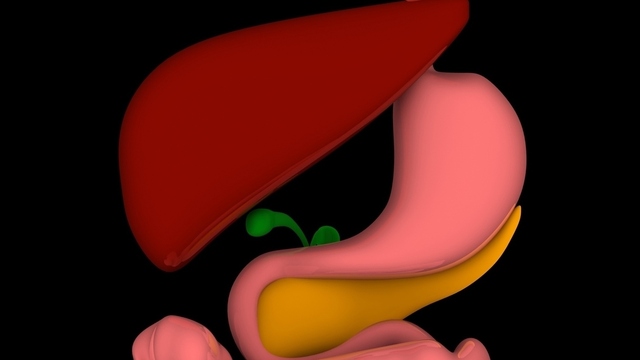 Divakaran Dileep/PhotoSpin
Xavier Hames is a 4-year-old boy in Australia who has Type 1 diabetes. He is the first person to have a new device/pump implanted to serve as an artificial pancreas that monitors his blood sugars and provides him insulin.
Xavier received his device at Princess Margaret Hospital for Children (PMH) in Perth, Western Australia, where he has been receiving treatment for his diabetes since he was 22 months old.
Type 1 diabetes (T1D) is an autoimmune disease where the person's immune system attacks the insulin-producing cells in the pancreas. The result is that their pancreas no longer produces insulin, which is the hormone that enables our bodies to use sugar from food for our energy.
Each year, more than 15,000 children and 15,000 adults — approximately 80 people per day — are diagnosed with T1D in the United States. It is thought that as many as 3 million Americans may have T1D. 1
People with T1D are at risk of suffering from seizures, coma and even death if their blood sugar levels become dangerously low. Chronic high blood sugar levels can damage organs and may lead to kidney failure, blindness, nerve damage, heart attack and stroke. 1
Children like Xavier with T1D often require their parents to get up two or three times a night to check their blood sugar. They also need their blood sugars checked several more times during the day.
"The majority of hypoglycaemic (low blood sugar) attacks occur at night when a person is asleep and they might not be able to react or recognise the attack," said PMH Professor Tim Jones, one of the leading clinicians involved in trials of the device. 2
He went on to say, "This device can predict hypoglycemia before it happens and stop insulin delivery before a predicted event. This, coupled with the fact that the pump automatically resumes insulin when glucose levels recover, is a real medical breakthrough."
Until now, insulin delivered through pumps worked by providing a constant maintenance dose of insulin. Anticipated increased amounts of insulin had to be preprogrammed into the pump, or the person needed to push a button to give themselves a bolus (an extra amount).
What makes the new device/pump different from existing insulin pumps is that it uses an algorithm that tracks the blood sugar over time and is able to predict the amount of insulin needed without the person having to change any settings on the pump.
The programmed algorithm helps predict the risk that the person may develop dangerously low blood sugar levels. It stops insulin delivery before that may happen.
The pump device had been in clinical trials for five years in hospitals all over Australia and now is commercially available for $10,000 ($8,100 U.S.) The pump lasts about four years before it has to be replaced.
Xavier's mother, Naomi, told Abcnews.net that the new device will have a significant impact on her son's life.
Sources:
1. Type 1 Diabetes Facts. JDRF.org. Retrieved Jan. 24, 2015.
http://jdrf.org/about-jdrf/fact-sheets/type-1-diabetes-facts
2. 4-Year-Old Australian Boy Receives World's First Artificial Pancreas. IFLScience.com. . Retrieved Jan. 24, 2015.
http://www.iflscience.com/health-and-medicine/4-year-old-australian-boy-...
3. World-first insulin pump for diabetic Perth boy Xavier Hames. Abcnews.net.au. Retrieved Jan. 24, 2015.
http://www.abc.net.au/news/2015-01-21/perth-boy-becomes-first-patient-fi...
4. How Do Insulin Pumps Work? American Diabetes Association. Retrieved Jan. 24, 2015.
http://www.diabetes.org/living-with-diabetes/treatment-and-care/medicati...
Michele is an R.N. freelance writer with a special interest in woman's healthcare and quality of care issues.
Edited by Jody Smith