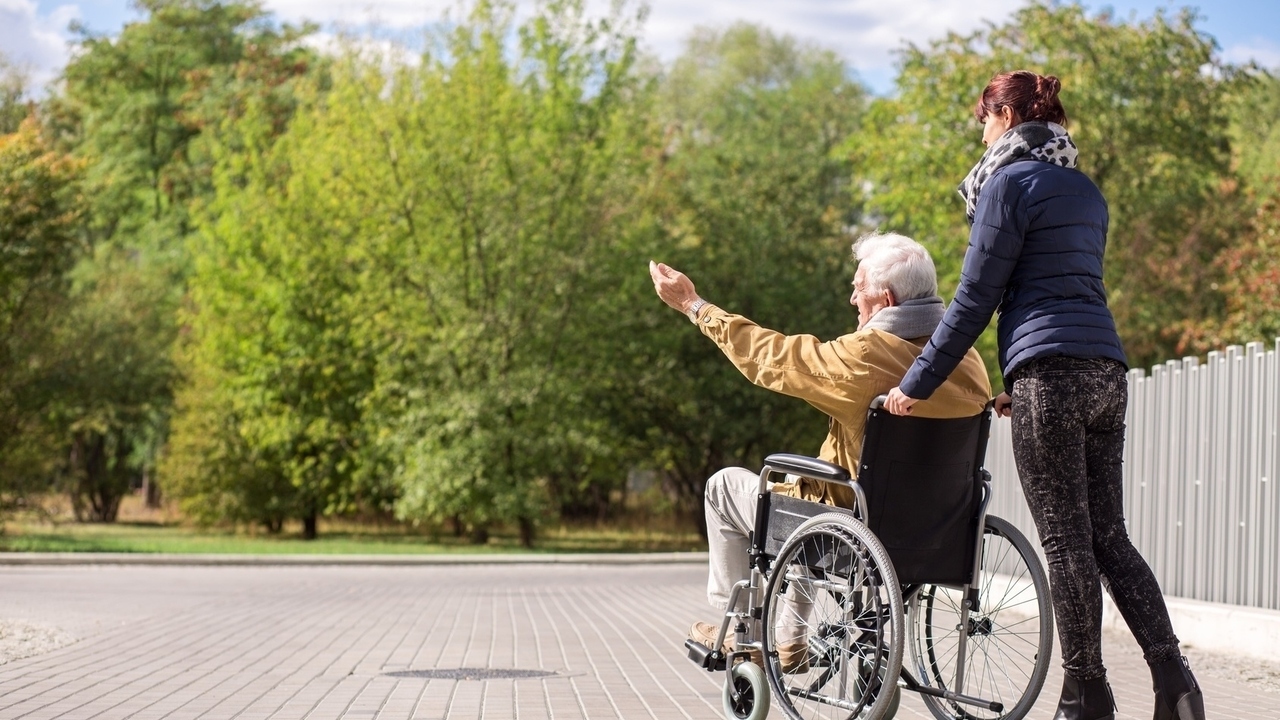 Photographee.eu/Fotolia
Despite what health writers like me tell you about balance and self-care, caregiving is rife with stress, including self-denial, self-sacrifice, exhaustion and grief.
A Google search of "Stress and Caregiving" garners 694,000 results. Most studies into caregiving focus on the stress/adaptation theory. The stress/adaptation model, used for studying health and wellness, is quantitative, which means it can be measured by science and gives solid results.(1)
Gail Blum and her sisters have been sharing the care for their mother, diagnosed with dementia five years ago. Their personal sacrifice in time, energy and patience increases as their mother declines.
So far, studies consistently have shown that those caring for an ailing loved one, especially loved ones suffering from Alzheimer's disease or dementia, commonly present with depression, psychotropic drug use, and decreases in physical health. (1)
No wonder. Gail's and her sister's responsibilities include taking their mother to doctors appointments, hair appointments and grocery shopping. They are increasingly responsible for meal preparation, and encouraging their mom to eat those meals.
Someone must pick out clothes, help their mom shower, dress and style her hair. And there's the transferring — to the toilet, from wheelchair to couch or bed, and back again.
There's laundry, monitoring medication, administering medication, entertaining her, and arranging for caregivers and then training those caregivers.
And over the past year Gail's father has been declining, needing four hospital visits in the last six weeks.
In the midst of attending to her parents, Gail is raising two daughters. The casual reader does not need a study to assess how stressed Gail might be, but a study using the stress/adaptation paradigm could prove it.
"The stress/adaptation paradigm has assisted us in more clearly identifying the links between caregiving stressors and negative outcomes, but has provided far fewer predictors of positive outcomes," wrote Professor of Nursing Carol J. Farran in an analysis of research on caregiving.(1)

Farran went on to say, "while there is nothing inherently wrong with this perspective , it has not been entirely successful in helping us understand the whole, and particularly, how it is that caregivers make sense out of, and even develop positive perspectives through these experiences."

Enter a new perspective. Farrah took an entirely different approach to studying caregivers, "... a fresh theoretical view, a new research design, or a humble admission that some questions will never be entirely answered."(1)

Farrah proposed an existential approach, the application of the question, "What does it mean to exist and be human," to a clinical problem, caregiver stress.

In the former model, caregivers would identify their stressors and level of stress.

An existential model explores values and feelings. Being immersed in caregiving gives caregivers the opportunity to reevaluate their values, beliefs, relationships, freedom of choice, responsibility, and consequences of actions..(1)

The existential model is less clinical and more moral. Freedom gives us the choice to help or not, a choice with moral repercussions.

This has proven true in Gail's family.

"Caregiving has given me the self-satisfaction that I am helping my parents," she said. "This is only a small portion of my life that I am dedicating to helping them. They really need me at this time, and I am happy I can help. "

The endless responsibilities have brought Gail and her sisters closer. They've learned to make difficult decisions under pressure and have realized they work well together, fortifying their relationship.

Positive outcomes of caregiving include benefits, enjoyment, gratification, growth, meaning, rewards, a sense of satisfaction and emotional uplifts.(1)[251]

"Even after waking up three or more times at night with my mom to help her to the bathroom, I still value my time with her during these hardest moments," Gail said.

Despite the physical and cognitive losses imposed by dementia, Gail's mother has not relinquished her role.

"She often still asks for a 'safe arrival' call when one of us leaves to go home," said Gail. "That's the kind of mom she was."

Reflection on the meaning and blessings inherent in losing oneself in the care of another person can strengthen caregivers to their task.

As Viktor Frankl wrote in "Man's Search For Meaning":

"In some ways suffering ceases to be suffering at the moment it finds a meaning, such as the meaning of a sacrifice."

Reviewed July 29, 2016
by Michele Blacksberg RN
Edited by Jody Smith
Tags: