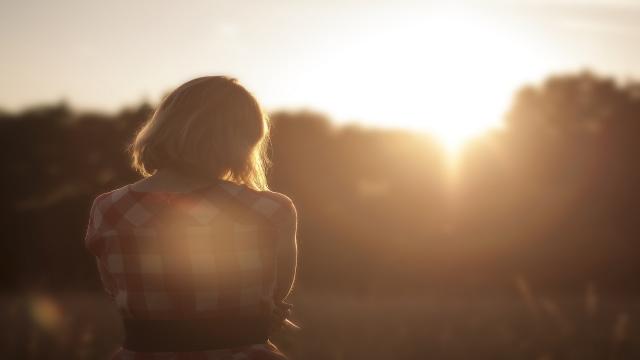 via Unsplash
Last week on HER Radio, the first half of our show was all about stress, and how to calm ourselves down and relax! With this being such a necessity in the fast-paced world in which we live in, it was a privilege to have Tara Grodjesk, president of TARA® Spa Therapy, Inc.
77 percent of people suffer from chronic stress, according to the American Institute of Stress, and one of Tara's ways of combating this is through heat therapy. Heat therapy, also known as thermotherapy, uses heat to ease muscles pain and stress. This can come in the form of hot baths, hot cloths, heating pads, or wraps. Since stress can cause numerous health issues, Tara recommends using rice packs for heat therapy. A few ways to do this are placing the pack on your stomach while you're going to sleep, or around your neck when you get home from work to release tension and stress.
Not only can heat therapy combat stress, but healing baths can calm your body and your mind. There are even various treatments that can aid your health!
Apple Cider Vinegar Bath: This helps relieve sore muscles, itchy skin, and sunburn. Vinegar helps draw pollutants out of the body. It is an acid medium and contains alpha hydroxy acids. It is also mildly antiseptic, anti fungal and naturally deodorizing.

Athlete's Bath: Use these ingredients to relax sore aching muscles. Bay leaf, Epsom salts, eucalyptus leaves, ginger root, juniper berries, lavender flowers, marjoram herb, mustard seed powder, rosemary leaves, and sage herb.

Baking Soda Bath: This alkalinizing and detoxifying bath can help calm allergic reactions, chicken pox, eczema, hives, itchy skin, insect bites, poison ivy, sunburn, and fungal infections. Use one pound per bath.

Cold and Flu Bath: Try these bath additions when you want to soothe deep muscle aches that often accompany viral infections. Epsom salts, ginger root, marjoram, mustard seed powder, pine needles, and thyme leaves.

Dry Skin Bath: Herbs can have a soothing lubricating effect from the outside. Moisturize with calendula flowers, chamomile flowers, comfrey leaves, elder flowers, fennel seed, jasmine flowers, lavender flowers, oatmeal, rose buds, and violet leaves.

Epsom Salts Bath: This method is lymphatic cleansing, relaxing for sore muscles, softening to the skin, and detoxifying after bodywork. Epsom salts help to get drugs, chemicals and pollutants out of body. Those with diabetes, hypertension or heart disease should rinse off after the bath.

Itchy Skin Bath: To calm itchy skin, resulting from insect bites, chicken pox, and poison ivy, use with apple cider vinegar, baking soda, chickweed herb, lavender flowers, oatmeal, red clover blossoms or violet leaf. Essential oils to use in an itchy skin bath include cedar wood, Roman chamomile, lavender, peppermint and sandalwood.

Oatmeal Bath: This calms irritated skin, poison ivy, dermatitis, high blood pressure, and stress, It is very simple to whiz plain uncooked oatmeal in the blender to make a bath powder. Or tie 1/2 cup into a bath bag.

Relaxing Bath: Take the edge off a stressful day with calming botanicals such as catnip herb, chamomile flowers, Clary sage flowers, hops strobes, jasmine flowers, lavender flowers, linden flowers, neroli flowers, and rose buds.

Sunburn Bath: Adding black tea, or apple cider vinegar to a cool bath eases burns.
Lori Ann Robinson, Fashion Consultant and multiple Emmy nominated costume designer, was on the show to teach us how to dress after weight loss. This can be an exciting, yet intimidating time to update your wardrobe. Lori Ann gave numerous tips of expert advice such as, buy clothes with a little bit of stretch that will form to your body as your weight fluctuates, as well as add some color! Chances are you used to turn away from color, but now it is time to be bold!
We all crave comfort foods in the colder winter months, but as the weather warms, we begin to regret our food choices, and realize we are in a winter food rut! Abbie Gellman, MS, RD, a professionally trained chef and Registered Dietitian, knows where you're coming from, and has a few solutions for you. Go to the grocery store and look at different fruits and vegetables, find something out of your comfort zone to make your meals more healthy and exciting. A poll posted on the Daily Mail reported that 59 percent of women gained an average of 4.5 pounds in the winter months, since we get into the rut of cooking the same comfort foods all winter. By simply getting out of these comfort zones and exploring healthier options, we can avoid entering this rut.
We hope you enjoyed HER Radio this past week! Tune in on Thursday to hear our new set of topics!
Tags: