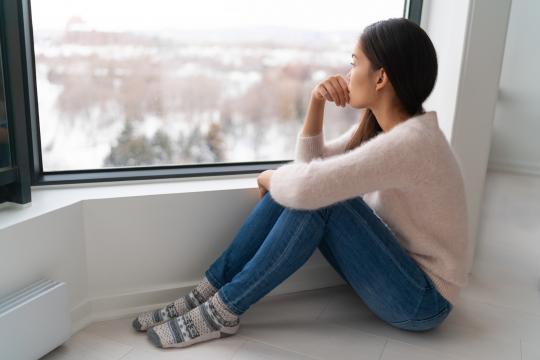 As a mom, you've watched your child grow from a toddler to an adolescent, and now your son or daughter is entering a new stage in life – college. While most children transverse college fine, others end up on a different and more precarious path. A lot of college kids experience mental health problems such as anxiety, depression, suicidal thoughts, overwhelming anger, stress, and many others. These issues affect their studies, social life, and productivity. Most of them figure out how to overcome these conditions on their own while others do it with the help of their friends, professionals, trusted staff or faculty members. However, almost all of them rely on their parents to some extent.

Changes That Indicate Mental Health Problems
Helping your child make the physical and emotional transition in college can be a challenging endeavor. Change is often the first indication of trouble, and college is all about change. Your child will learn new stuff and challenge your values. These changes might be uncomfortable, but they should not worry you. However, some changes can point to real trouble.
Some of the changes to look out for are:
1. Changes in Life-Sustaining and Daily Functions
Changes in eating or sleeping patterns are readily apparent and can help you identify more subtle habit changes. For instance, if a person who was previously a healthy eater begins to leave meals uneaten, it could be a sign of the onset of a mental disorder. The same is true for changes in sleep patterns and other behavior disruptions like when a formerly outgoing child becomes secretive and somber.
While some of these changes may be a phase that an individual is going through, extreme changes such as chronic insomnia put the person's health at risk and should call for investigations and treatment.
2. Drug and Alcohol Abuse
A person experiencing mental health problems is likely to turn to alcohol or drugs to self-medicate and minimize the unsettling feelings brought by the disorder. Because of this, it is essential to check for signs of drug abuse in an individual who is suspected to have a mental disorder and get help.
3. Changes in Social Behavior
When someone is experiencing mental problems, he or she may start withdrawing from social interaction. In other circumstances, that person may begin hanging out with the wrong company, especially if they are developing substance abuse or an eating disorder.
Some of the changes to look out for are:
- Not being open or frequently talking to you.
- Having trouble keeping or making friends.
- Posting distressing posts on social media.
- Talking about dropping out of school or not returning to college after a break.
- Showing no interest in things that used to excite them.
- Regularly talking about being nervous, sad, angry, afraid or lonely.
- Having trouble dealing with stress.
- Suicidal behavior.
4. Confusion
Confusion presents as the difficulties in paying attention, making decisions or as a feeling of disorientation. It is a symptom of physical or mental illnesses. If your child has no physical illness that could result in confusion, then they may be experiencing a mental disorder. If you notice this symptom, get help from a medical professional.
How Do I Help My Kid Cope with Mental Illness During College?
If you notice a problem, there are several approaches you can take to handle it.
1. Seek Medical Help
The ideal solution is to let the kids seek help for themselves since it will teach them to be self-reliant. The other best approach is to work with your kid to get help from the campus mental health department or medical professionals. Allow your child to make the appointment to make them feel that they are in control of the situation.
As a last resort, write an email to university staff or medical personnel to get help. Most college psychological and counseling centers take calls from concerned moms. The team of health workers will listen to you and offer assistance to your child. However, this is not ideal because effective treatment depends on the trusting relationship between the caregiver and the patient; and it is difficult to establish that trust if the patient does not take the initiative to seek help.
2. Offer Support and Guidance
Advice your child not to take on so many classes and activities on campus so that they do not feel too overwhelmed. You can also urge them to get help when they cannot figure something out.
Advise them to take care of themselves by exercising daily, eating well, and getting enough sleep. And discourage the use of alcohol and drugs since it is a poor way to deal with stress and can also result in depression and mood shifts. Also, encourage them to spend time with supportive friends and family members and have fun.
How to Prevent Mental Disorders in Campus Kids
There is no absolute way to prevent mental problems during college. However, assisting your kid to become accustomed to his/her campus life before the beginning of the school year might prevent your child from feeling weighed down by the transition. Encourage them to visit the university, talk to students, and faculty or peer counselors about what to anticipate and where to get support.
If your kid has risk factors for a mental condition or a history of one, make sure that he or she considers the sickness when applying for college. Discuss whether choosing a small college or a college close to home will make the transition easier. You should also help your kid become familiar with counseling resources on campus. Also, consider getting a therapist or a doctor closer to school to provide and monitor treatment. Once in school, ask your child to document his or her symptoms daily to know if the symptoms are getting better or worse. Getting treatment in the earliest stages of illness can relieve symptoms and help students to have a successful college life.
Finally, acquaint yourself with info concerning suicide to protect your kid. Even though suicide attempts are not as frequent as other mental issues, it is still vital that your child knows how to identify the signs and symptoms and how to get help from the National Suicide Prevention Lifeline. In the event of suicide by an individual that your kid likes, idolizes or respects, make sure your child is okay and help him or her to get through that terrible situation.
Any of the above behavior changes may reveal the presence of a mental disorder. However, these issues may also be caused by other diseases. Careful analysis will help determine the source of the problem. Presence of more than one of the signs above may be due to a mental disorder. All the same, it is essential to get medical assistance if a psychological problem is suspected.
As a mom, keep in mind that most children do well in college despite all the challenges that they face. You are a good mom for raising the kid and knowing what to look out for and how to deal with some of these challenges. Due to your efforts and concern, your child will have the skills and resources to address mental health challenges and thus develop a healthy, happy life.
Do you have any more helpful tips on how to identify mental illness? Please share them in the comments section.
Author Bio: Christina Battons is a creative writer and content strategist who helps people succeed at self-education, writing, motivation and more by sharing with them her knowledge. Nowadays writing blog posts and she is also an active guest writer on many websites. Feel free to follow her on Facebook.
All user-generated information on this site is the opinion of its author only and is not a substitute for medical advice or treatment for any medical conditions. Members and guests are responsible for their own posts and the potential consequences of those posts detailed in our Terms of Service.
Tags: