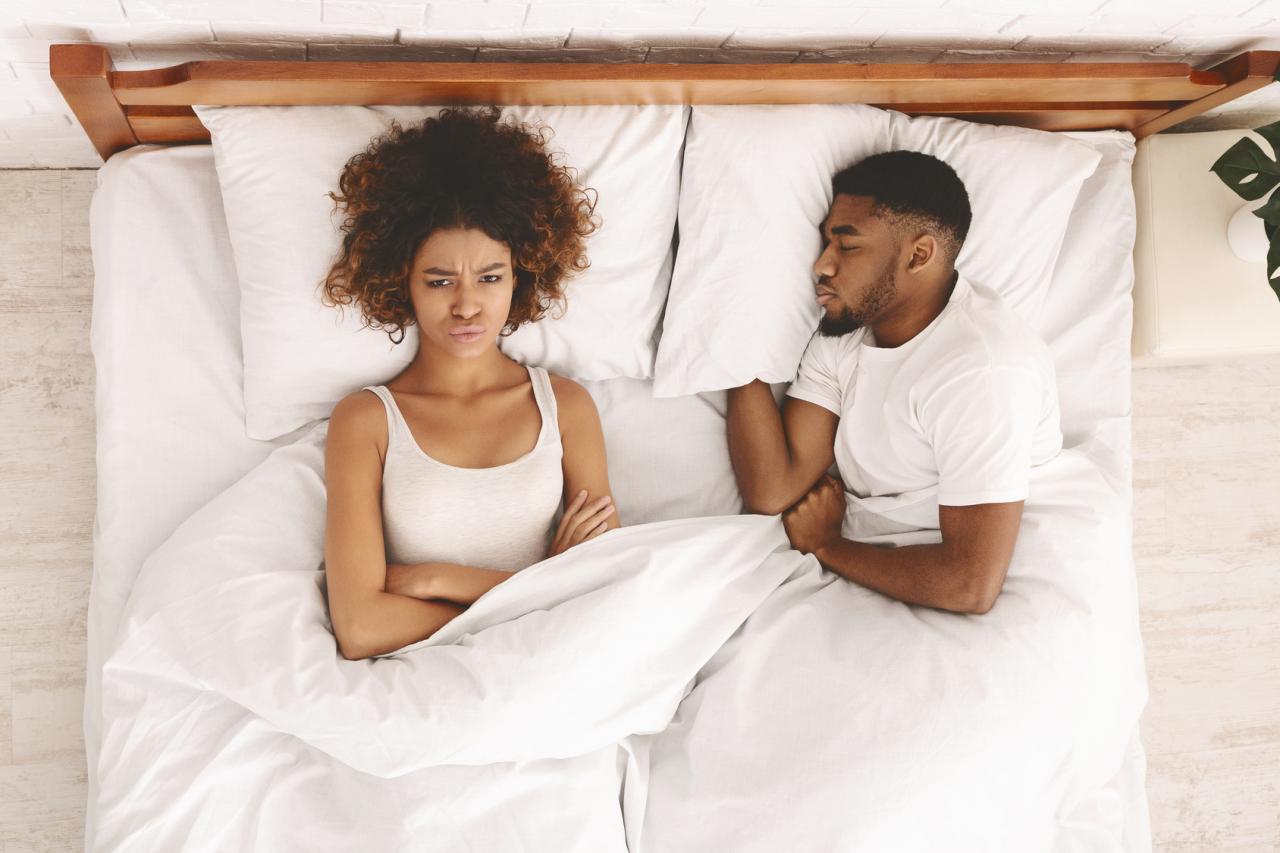 Sleep is important, so making sure you get a good night sleep is essential. However, a snoring partner can disturb you and prevent you from getting a good night sleep, which has been shown to lead to a decrease in focus and worse mood regulation. This article will give you all the information you need to stop this happening and restore the nights of undisturbed sleep. We'll discuss why snoring occurs and, more importantly, how you can stop it.
Before we can stop snoring, we must first discuss why it occurs. Snoring occurs when oxygen flow is restricted, either through the nose or the throat. It is also a common problem with around 45% of adults reporting snoring occasionally. Though there are many reasons why people snore, they can be divided into two categories, temporary and structural. Temporary factors are things like colds, that blocks your airwaves. Temporary factors don't have a long-lasting effect and usually only disrupt your sleep for a few days. Structural factors are the cause of long-term snoring and may be indicators for a condition called Obstructive Sleep Apnea. Now that we understand a little more about some possible reasons why your partner might be snoring, let's answer the timeless question: how to help my snoring partner.
Now that we understand why your partner is snoring we can learn how to help them stop. One of the easiest strategies to stop the snoring is to check their sleeping position. If they sleep on their side or in an awkward position, this may be causing the snoring. Get them to sleep on their back, with their head slightly elevated. This will open airways, helping them get more oxygen and preventing them from snoring. Losing weight is another great way to combat snoring, as it reduces the amount of weight around the throat, allowing them to breathe easier. Another tactic to combat snoring is to establish a healthy sleep routine. Overworking yourself, or not having enough sleep, means that when you do go to bed you are overtired. This means you fall into a deeper sleep where your muscles are less rigid, and snoring occurs as a result. Hydrating with water, and keeping a glass by the bed, helps keep airways lubricated and should help prevent snoring. In addition to these tips, there is a wide range of devices and sprays that claim to reduce snoring. While some of these devices do work, some don't and may even be dangerous. Before you purchase anything check the online reviews. While these techniques should work to stop your partner snoring, they might not. This could be an indicator they have a form of sleep apnea.
While these techniques should help your partner stop snoring, if snoring continues or you notice that they have occasionally show signs they are having trouble breathing, then it might be a sign that they have sleep apnea. This condition can be very dangerous with potential effects including headaches, heart problems, high blood pressure and possibly even stroke. For this reason, it is recommended that if your partner shows warning signs like uneven breathing while asleep, that you consult with a doctor.
A snoring partner can be very annoying, disrupting your sleep, leaving you asking how to help my sleeping partner? This article sought to answer this question. First, we discussed why snoring occurs. Next, some simple techniques to help you stop your partner from snoring were provided. Finally, we examined sleep apnea. Hopefully, by the end of this article you will have some tips that you can implement to end your partners snoring and give you an undisturbed night sleep.
All user-generated information on this site is the opinion of its author only and is not a substitute for medical advice or treatment for any medical conditions. Members and guests are responsible for their own posts and the potential consequences of those posts detailed in our Terms of Service.
Tags: