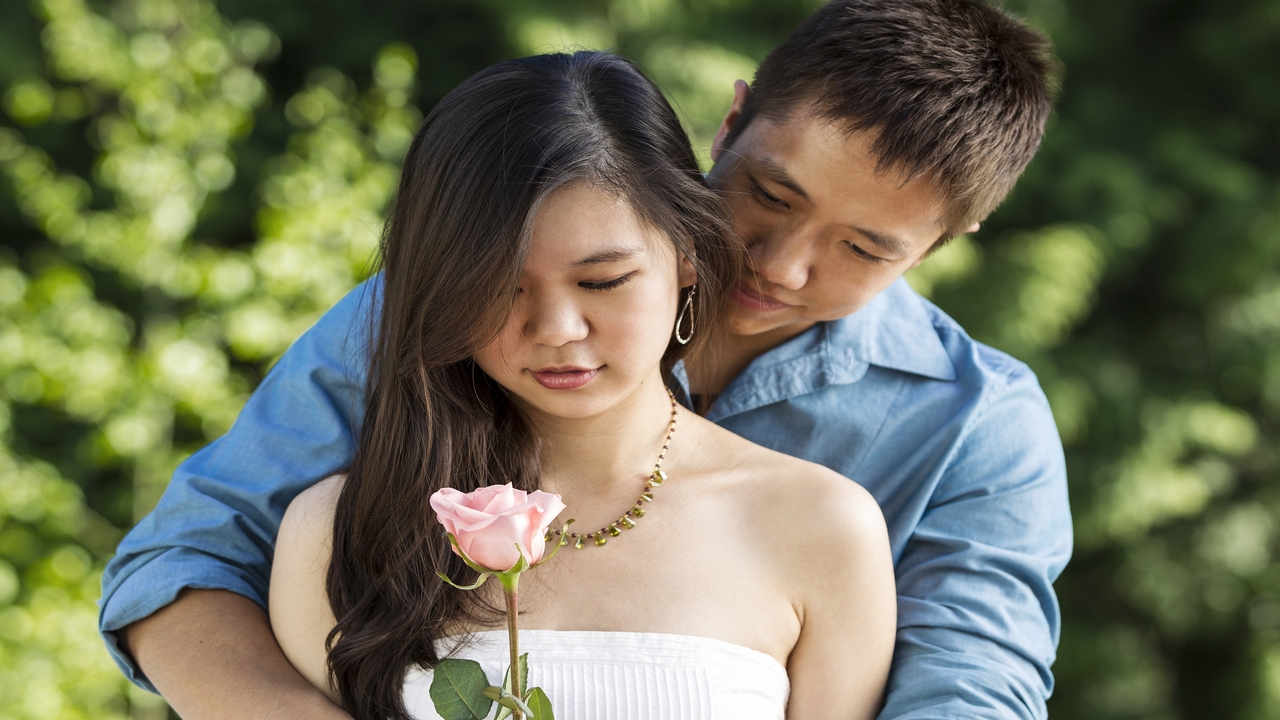 via Photospin
BDSM & Love Addiction, what does it mean for women?
With 50 Shades of Grey grossing $400 million and the masses flocking to see the sultry film, it's hard to ignore the sudden new surge of sexuality that women are experiencing.
Our HER Radio guest, Sex and Intimacy Expert, Robert Weiss, had an interesting insight on what exactly this surge of "BDSM" (bondage, discipline, dominance/submissive) means for women. Weiss stated that these new sexualized movies, such as 50 Shades, is porn specifically catered to women. These bad boy stories where "good women come along," such as Twilight, or True Blood, appeal to women on account of their need to be emotionally stimulated, versus a man being visually stimulated through the more stereotypical versions of porn, said Weiss. With the internet, we have an outlet to discuss the things that have been occurring in the bedroom all along. "Your nice next door neighbor in the 1960s who you thought was having the same missionary sex you were was actually encouraging her husband to get out the whip and chain, and we just never knew that," said Weiss.
Weiss helps people overcome sex addiction, and we wanted to know, with this sudden surge of sexuality, will sex addiction escalate as well? Weiss however doesn't believe so, and stated the only reason why were seeing a rise in kink is because people are more open to talk about it ever since it has escalated in media. It shouldn't raise concern for sex addiction until the individual as lost control of their behavior.
Rob Weiss got us thinking about love after that segment, and he was on the show for yet another chat to answer the question: can you really be addicted to love? Mostly, people mistake being addicted to love as being addicted to the initial rush of infatuation, said Weiss. After the infatuation wears off, most relationships begin to develop a deeper intimacy, but if someone is addicted to love, they miss that rush and move on.
Women that suffer from this are most likely looking for that emotional connection, but they don't know how to go about it. According to Weiss there are a couple different circumstances that can create a love addiction:
They are using sex as a means to find and hold onto love.

They constantly find themselves in abusive relationship. They keep chasing the "hollow or the empty," therefore they keep having to find new relationships, hoping the next one will meet their needs.

They mistake romantic intensity for love, when that intensity is gone they move on.
Weiss proposed a solution to love addiction that is simple. Create a dating plan! Sit down and write down what you want in a relationship, and do not date someone that doesn't meet the criteria, no matter how wonderful they seem.
Can household chemicals cause early menopause?
After talking sex and love with Robert Weiss, we welcomed Amber Cooper, MD onto the show to discuss how chemicals may be causing early menopause. We saw the information on various news sources, but we had the privilege of talking to Cooper, who participated in putting on the study. The findings found that 15 chemicals can potentially cause menopause to occur two to four years earlier. "Nine of the chemicals identified in the study were polychlorinated biphenyls (PCBs), which are widely used to make electrical materials. There are also phthalates, which are very commonly used in shower curtains, garden hoses, toys, medical tubing, rainwear, storage bags, pool liners, floor tiles, and tablecloths," Cooper said.
These chemicals can affect other aspects of your health as well. Because of these new findings, we encourage you to read your labels! Try to figure out what it is that is in your products even if it is difficult to decipher what all those crazy words mean. Cooper ended the segment by saying that she hopes that as more research is done, the more transparency there will be in our products, we hope the same!

We had an interesting, diverse range of topics last week on HER Radio, and this week will be no exception! Tune in on Thursday at 2 pm EST to listen in!
Tags: