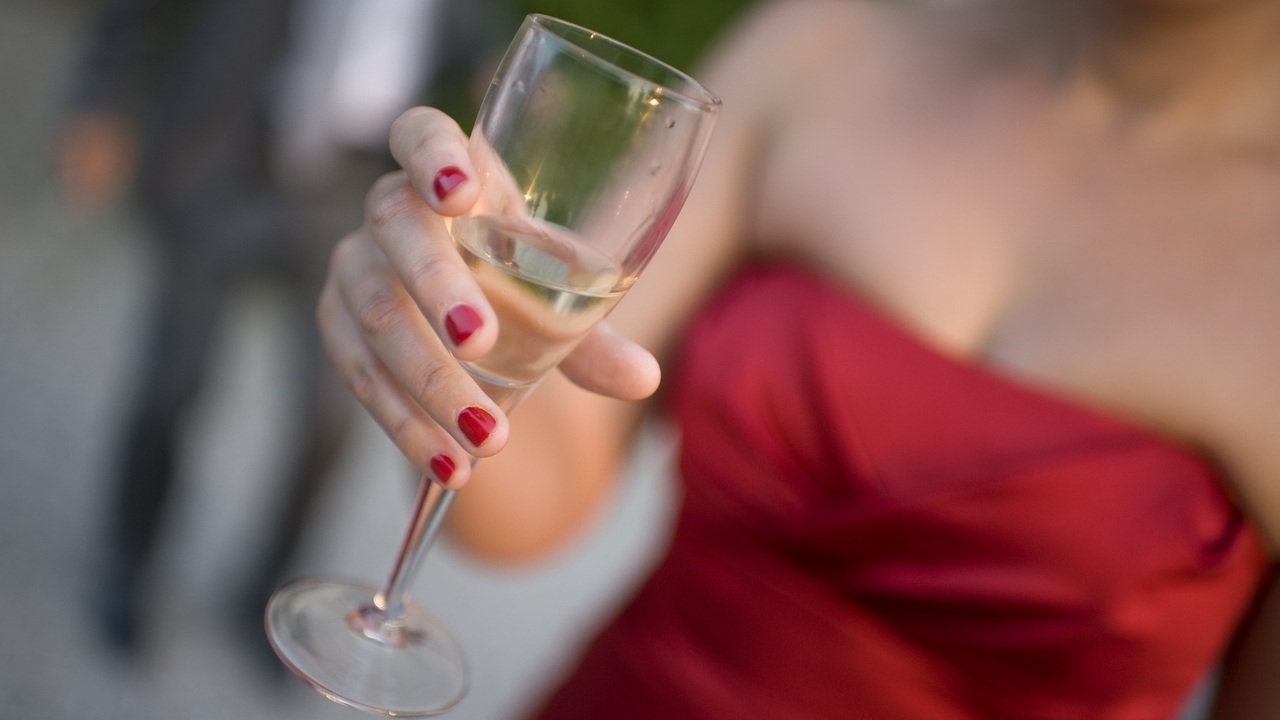 Fabrique/Fotolia
A recent study done on a very large group of European women has confirmed what we have known for years — alcohol consumption increases the risk of breast cancer.
The study, which was published in the International Journal of Cancer, recruited 334,000 women between the ages of 35 and 70 from 10 European countries and followed them for an average of 11 years. The study has confirmed that alcohol is a carcinogenic, and the risk of breast cancer increases with each drink daily.
The study also concluded that the effects of alcohol were similar in both hormone-receptor-positive and hormone-receptor-negative tumors.
What is Hormone Receptor Status?
The hormone receptor status of the tumor refers to a breast cancer cell having a receptor on its surface that binds to estrogen.
"I tell my patients it's as if the cell has a satellite dish that can receive signals from estrogen. If a cell does not have the satellite dish for estrogen, then it cannot be stimulated by estrogen. If the cell does have a receptor for estrogen, then we can alter the cell's growth by either decreasing the production of estrogen, or modify the receptor (with medication such as Tamoxifen), and therefore decrease the effect of estrogen."
It is believed that alcohol and estrogen have the same degradation pathways, meaning that they need the same enzymes to break them down. Thus when alcohol is present, it uses the same enzymes needed to break down estrogen, and when estrogen cannot be broken down, its levels increase.
According to Dr. Beth DuPree, the Medical Director of the Integrative and Holistic Medicine at Holy Redeemer Hospital in Philadelphia, this might be the mechanism that increases the risk of breast cancer when alcohol consumption is present.
Is There a Right Amount?
Eliminating alcohol completely is one alternative. If that is not an option, moderation is key. According to DuPree, women should make individual and educated choices based on their risk factors.
"It doesn't matter what type of alcohol you consume," DuPree explained, "as the risk can be attributed to ethyl alcohol." This means that all alcohol types — red wine, white wine, beer or liquor — have similar effects when it comes to breast cancer risk.
All women need to be aware of the risks of alcohol, regardless of their age. One 4-ounce pour of wine equals 1.5 alcohol units, and according to DuPree, women should strive to consume less than five units of alcohol per week.
The Importance of Time
The study explains that the number of years of drinking alcohol has an influence on women's breast cancer risk — the longer the exposure, the greater the risk.
According to the study, each 10-gram increase in alcohol intake per day increases the risk of developing breast cancer by 4 percent, and the risk increases for young women who have started drinking before they have had their first full-term pregnancy.
Considering that the legal age for drinking is 21 in the United States, and even lower in Canada and Europe, this finding can have dire consequences for young women.
DuPree stressed the importance of educating young women and girls when it comes to alcohol consumption: "We need to teach them that their breasts are at risk for damage from alcohol, and that the risk increases with the amount of alcohol consumed."
"They have the free will to choose, but if they do not have the knowledge then they are acting blindly when they choose to drink," DuPree said.
Can the Damage Be Undone?
If you are reading this article and thinking to yourself, "Oh no, what's done is done," do not panic. DuPree said that there is strong evidence suggesting individuals can reduce their cancer risk by adopting healthy eating habits and physical activity.
"In Europe, individuals who follow healthy lifestyles have an 18 percent lower risk of cancer than those whose lifestyles and body weights are not in line with the recommendations," said DuPree.
The recommendations are a normal body weight where the body mass index is between 18.5 and 24.9, moderate physical activity for at least 30 minutes a day, breastfeeding, a diet including foods mainly of plant origin, and a limited consumption of alcoholic drinks to less than five units per week, reported Science Daily.com.
According to DuPree, there is some evidence that taking dietary folic acid can help negate the effects of previous alcohol consumption, as well.
Sources:
1) Romieu I. et al. , . (2015). Alcohol intake and breast cancer in the European prospective investigation into cancer and nutrition. International Journal of Cancer. 137(8):1921-30.
http://www.ncbi.nlm.nih.gov/pubmed/25677034
2) Alcohol intake increases the risk of breast cancer. Science Daily. Retrieved on December 17, 2015.
http://www.sciencedaily.com/releases/2015/10/151021083640.htm?utm_source=feedburner&utm_medium=email&utm_campaign=Feed%3A+sciencedaily%2Fhealth_medicine%2Fnutrition+%28Nutrition+News+--+ScienceDaily%29
3) Interview with Dr. Beth DuPree. December 2015.
Reviewed December 18, 2015
by Michele Blacksberg RN
Edited by Jody Smith