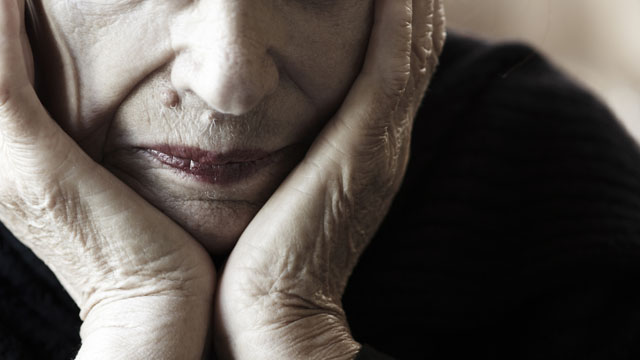 Divakaran Dileep/PhotoSpin
Currently, it is estimated that 5.2 million Americans have Alzheimer's disease. This includes about 200,000 people under the age of 65 who have developed early onset Alzheimer's disease. Many are in their 40s and 50s and some were caregivers for someone else when they developed Alzheimer's.
Read on to learn nine more things you probably didn't know about Alzheimer's disease.
1) By 2050, the number of people age 65 and older with Alzheimer's disease is estimated to triple, from 5 million to as many as 16 million, unless medical breakthroughs prevent, slow or stop the disease.1
2) Alzheimer's is the sixth leading cause of death in the United States. One in three seniors die who have Alzheimer's or another dementia. Those with Alzheimer's live an average of eight years after their symptoms become noticeable to others, but survival can range from 4-20 years, depending on age and other health conditions.1
3) In 2013, 15.5 million family and friends provided 17.7 billion hours of unpaid care to those with Alzheimer's and other dementias. If this care had been paid for, it would have exceeded $220 billion, which is nearly eight times the total revenue McDonald's made in 2012.1
4) Almost two-thirds of Americans with Alzheimer's are women. By the time a woman reaches 60, her estimated lifetime risk for developing Alzheimer's is 1 in 6. For breast cancer it is 1 in 11.1
5) Women make up the majority of caregivers for people with Alzheimer's. More than three in five unpaid Alzheimer's caregivers are women. Nearly 19 percent of female Alzheimer's caregivers had to quit work either to become a caregiver or because their caregiving duties became too demanding.1
6) One-third of Americans over age 85 are afflicted with Alzheimer's and the majority are Hispanic or African Americans.3
7) Studies have found that activities to boost brain stimulation such as puzzles and cards increase brain volume and preserve cognitive function. Moderate exercise during middle age has also been found to reduce the risk of dementia.2
8) Researchers have identified certain genes that increase the risk of developing Alzheimer's. APOE-e4 is the strongest risk gene for Alzheimer's. However genetic testing for APOE-e4 is controversial and should only be undertaken after discussion with a physician or genetic counselor.4
9) Having trouble with memory does not mean you have Alzheimer's. While Alzheimer's disease is the most common type of dementia, only evaluation by a neurologist experienced with the diagnosis of Alzheimer's will be able to tell you or your loved one if that is what is wrong.
A careful medical evaluation will include: A thorough medical history, mental status testing, a physical and neurological exam and tests (such as blood tests and brain imaging) to rule out other causes of dementia-like symptoms.4
Resources:
Alzheimer's Foundation of America .
Sources:
1) Alzheimer's Facts and Figures. Alzheimer Association. Retrieved Nov. 9, 2014.
http://www.alz.org/alzheimers_disease_facts_and_figures.asp#quickFacts
2) Potential Alzheimer's disease risk factor and risk reduction strategies become clearer. ScienceDaily. Retrieved November 9, 2014.
http://www.sciencedaily.com/releases/2014/07/140714104058.htm
3) 2014 Alzheimer's Statistics. Alzheimers.net. Retrieved November 9, 2014.
http://www.alzheimers.net/resources/alzheimers-statistics/
4) Diagnosis of Alzheimer's Disease and Dementia. Alzheimer Association. Retrieved Nov. 9, 2014.
http://www.alz.org/alzheimers_disease_diagnosis.asp
Michele is an R.N. freelance writer with a special interest in woman's healthcare and quality of care issues. Other articles by Michele are at http://contributor.yahoo.com/user/499625/michele_blacksberg.html
Edited by Jody Smith