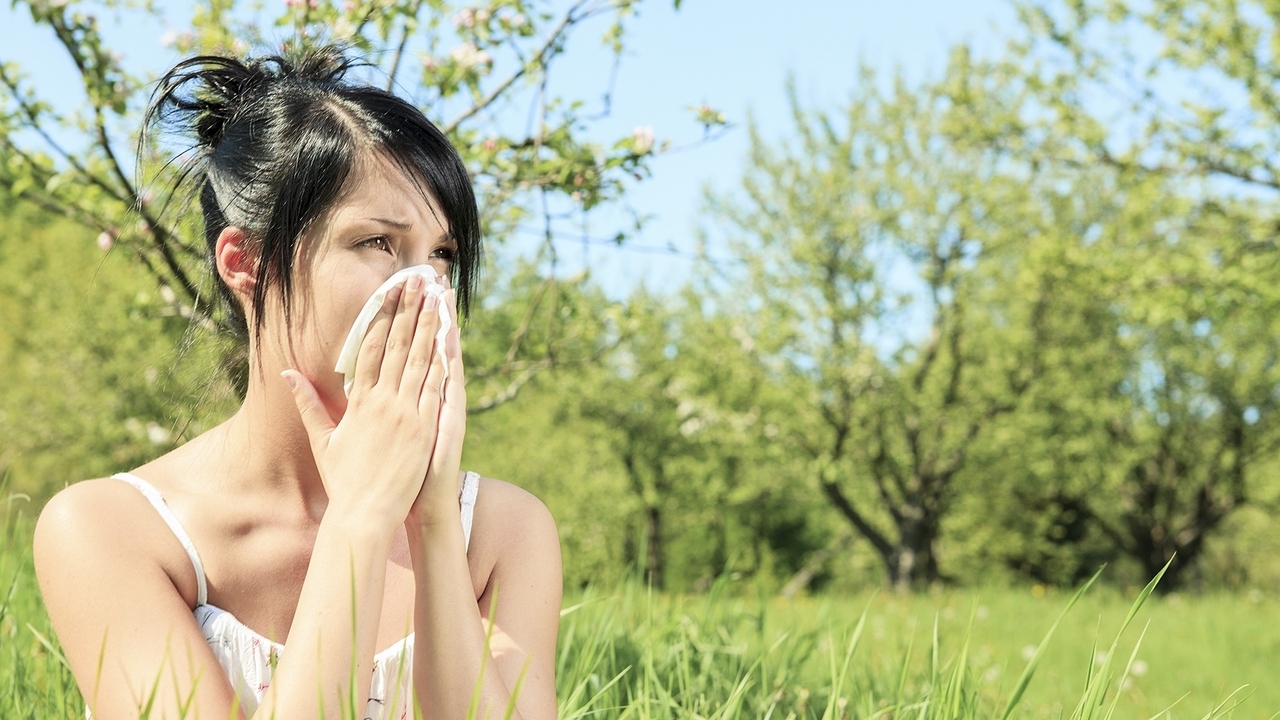 pololia/Fotolia
Springtime and allergies, sadly, go together. As the weather begins to warm and the trees and other plants begin to grow, pollen begins to make its presence felt.
The Asthma and Allergy Foundation of America (AAFA) rates American cities every year on their pollen count and their allergy medication usage.
Ranking was determined in part by each cities' pollen score, usage of allergy medication, and the availability of allergists who are board certified.
AAFA's Spring Allergy Capitals report is done by the AAFA as an independent research project. Their 2016 report was funded by Meda Pharmaceuticals.
Wondering if your city made the undesirable cut? Take a look at the unhappy Top 10 rankings of the worst cities for allergies in the United States.
1) Jackson, Mississippi
Jackson, Mississippi was dubbed the top Spring Allergy Capitol because of its high pollen count, and medication usage. Jackson has claimed this dubious honor of being the worst city for two years in a row. This has a lot to do with the proliferation of trees and other plants that produce pollen.
More than 50 percent of the Mississippi is covered with trees such as ash, elm, hickory and oak. Very high pollen counts and high usage.
2) Memphis, Tennessee
Warm weather is partly responsible for the growth of the trees in Memphis, and the corresponding pollen levels. A mild winter may be responsible for having a particularly bad year in terms of allergies, according to WREG.com.
3) Syracuse, New York
The hardwood trees found in Syracuse include elm and oak. Pollen scores are very high. Syracuse scored more than 25 points above the national average. It was the worst city in the Northeast. It ranked third worst for the country, according to syracuse.com.
4) Louisville, Kentucky
Louisville has a damp climate with plenty of rain. This helps to spike pollen levels. Bluegrass, which Louisville is noted for, produces the most pollen of all grasses.
5) McAllen, Texas
Cedar trees in the mountains may be at a distance but the pollen sails on the wind in the spring. As the season progresses, mesquite, huisache and other plants of the area contribute to the problem. Rain is sparse and infrequent, so pollen does not get washed away.
6) Wichita, Kansas
Wichita's grasses and weeds may be most responsible for its high standing on the scale. Pollen counts are higher than average, and use of medications is also higher.
7) Oklahoma City, Oklahoma
Lower ranking this year, but its pollen levels are high. Aspens, mulberry trees, poplars and sycamores are a few of the offending trees. Combine warm weather and breezes with robust pollen counts and you have a place in the top 10.
8) Providence, Rhode Island
Warm temperatures may be part of the reason Providence is in the top 10. More plants are growing and they generate more pollen. Average levels of pollen reported for this year's report, but medication use was higher.
9) Knoxville, Tennessee
Pollen levels are average but people go through more allergy medications than average. Pollen is coming from trees like birch, maple box elders and oaks. Pollen also lasts longer in the valley, hemmed in by mountains.
10) Buffalo, New York
Buffalo, New Yorkhas come up from #36 to #10 in the past year because of very high pollen scores and numbers of allergy medication used. Because Buffalo's climate is sunny and dry, the pollen is around for a longer period, causing more problems for those with allergies.
Reviewed May 19, 2016
by Michele Blacksberg RN
Edited by Jody Smith
Tags: