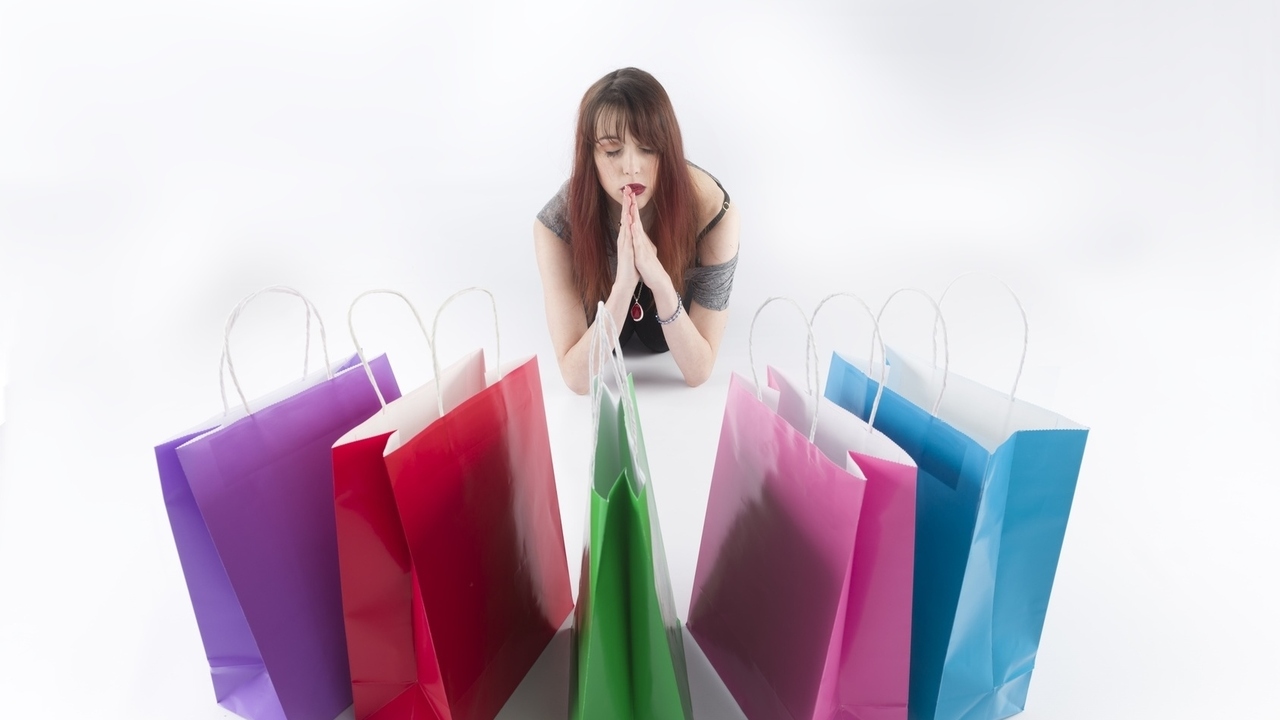 vlorzor/Fotolia
In a world full of advertisements, it can be difficult for the average person to keep within a budget and shop only for necessary items.
In fact, my weekly mail consists of several credit card offers and my favorite department stores' coupons and discounts. Imagine how horrible it would be for someone who loves to spend money to pass up all those great deals!
If you struggle with excessive shopping and spending, you may dread the temptation that awaits in your mailbox. At the same time, you can't wait to feel the rush of positive emotions that temporarily come with your shopping experience.
You might be addicted to shopping if:
1) Your shopping habits are destructive.
If an activity like shopping is destructive to one's life and relationships, it may be considered an addiction, according to Tina B. Tessina, a psychotherapist and author of "The Real 13th Step: Discovering Confidence, Self-Reliance, and Independence Beyond the Twelve-Step Programs."
2) You spend money on items you can't afford.
For example, remember that 80-inch TV you bought recently? Was it really necessary? If you're spending money you can't afford on objects you don't really need, there may be a problem at hand, Tessina said.
3) Your purchases just seem to pile up.
If you can't keep up with opening the items you've recently purchased, you may be in over your head with a shopping addiction. Hoarding and stockpiling purchases without even opening them is a warning sign, Tessina added.
4) Your personal relationships are suffering.
If you've heard family or friends express their concern about your shopping habits, it may be time to take a closer look at why you're shopping excessively and beyond your means, Tessina said.
5) You're late to work because you were too busy shopping.
If shopping gets in the way of your priorities, such as working so you can afford to pay your bills, it becomes a major problem, according to Tessina. Not to mention, if you lose your job as a result of your extreme shopping habits, you are in a bigger hole with excessive spending and potential debt.
6) You don't seem to have control over your shopping.
If you can't control when you start or stop shopping, it may be time to get help for your shopping addiction, according to Gloria Arenson, a marriage and family therapist and author of the book "Born to Spend: Overcoming Compulsive Spending."
When a shopping addiction becomes severe, it can even become associated with crimes such as shoplifting or embezzlement. When the money runs out, a person struggling with shopping addiction may feel like there is no other choice.
7) You shop mainly when you are experiencing negative feelings and emotions.
If you have a shopping addiction, it's likely that you shop when you're feeling unhappy, angry, fearful or have low in self-esteem, Arenson said. You may also use shopping as your choice of "medication" when you're stressed or bored in order to cope.
8) You struggle with other addictive behaviors.
You may have an addictive personality that leads to addictive behaviors in other areas of your life, including alcohol, drugs or eating disorders, she added. Several of Arenson's clients who suffered from binge-eating disorder also spent excessively in order to avoid overeating.
9) You spend large amounts of time thinking about shopping.
If you have a computer, you may have issues with ruminating over accessing different websites for online shopping, according to Lisa Bahar, a licensed professional clinical counselor and marriage and family therapist. You may also experience difficulties with concentration.
10) You feel shame or guilt after your shopping trips.
Although you may have used shopping initially as a way to get rid of negative emotions, the aftershock of a shopping spree can just lead to more of those painful emotions. You may hide your purchases from others as a result, Bahar said.
Once you've identified that you or a loved one has issues with overspending and excessive shopping, it's time to treat the shopping addiction.
"Addiction usually masks emotional pain," Tessina said. "It's used as an escape, so find out what you are avoiding by shopping."
She added, "Therapy would be very helpful in discovering the history behind the pain, and helping you resolve it."
Have you had issues with shopping addiction? What warning signs made you realize this? Please share in the Comments section below.
Sources:
Tessina, Tina. Email interview. October 6, 2015.
http://www.tinatessina.com
Arenson, Gloria. Email interview. October 8, 2015.
http://www.gloriaarenson.com/about-gloria-arenson
Bahar, Lisa. Email interview. October 8, 2015.
http://lcbahar.wix.com/lisa-bahar
Reviewed October 29, 2015
by Michele Blacksberg RN
Edited by Jody Smith