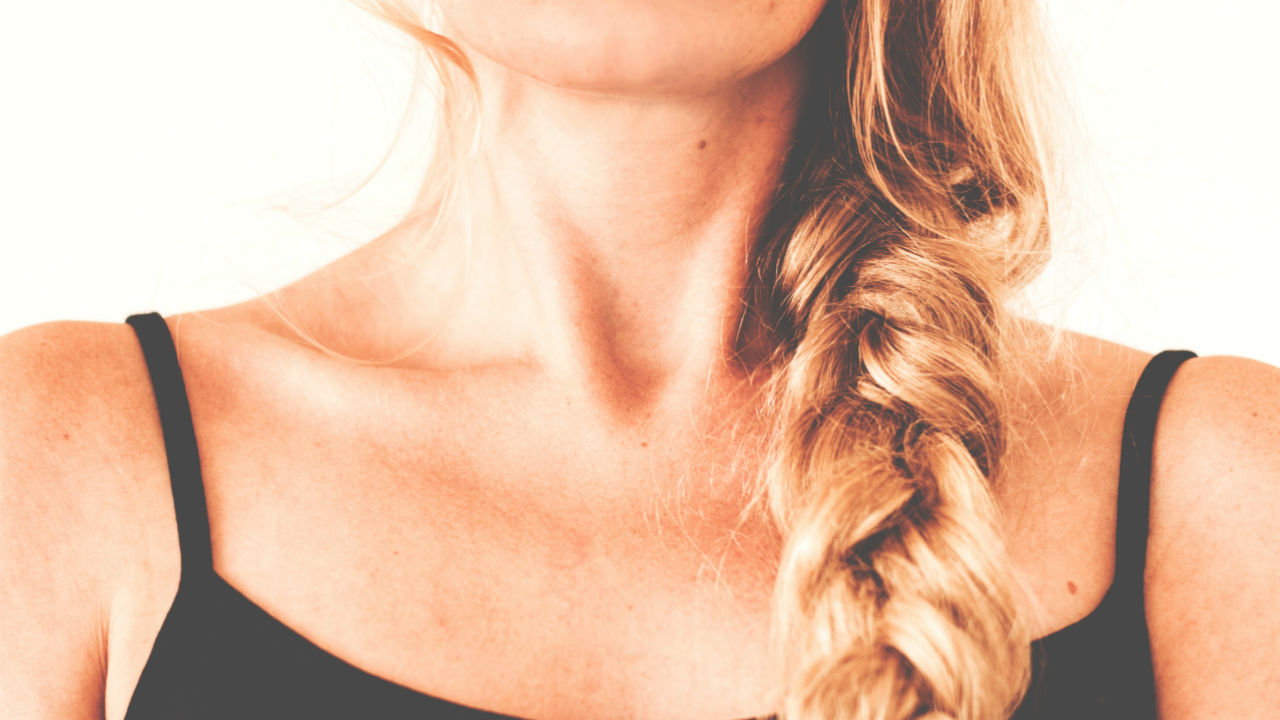 Via Pexels
Acne happens when sebum, an oily substance, clogs a person's pores. Around 80 percent of Americans experience this skin condition at some point, according to UCLA News.
Here's the rub: bacteria that causes acne is part of everyone's skin. Yet there are people who only get the occasional pimple. Why are some women more acne-prone?
The exact cause of acne is not clear but hormones called androgens play a part. Androgens enlarge the skin's oil glands and produce more sebum, WebMD reported.
According to both the American Academy of Dermatology and WebMD, several things can bring about acne.
One possibility is fluctuating hormone levels which increase androgens. Fluctuation occurs during menopause, perimenopause, pregnancy and when women start or stop taking oral contraceptives.
Stress and genetics are other possible factors. When you're stressed, androgen production increases. If one or both of your parents had acne, you may get it as well.
Certain cosmetics, skin care products and medications can also cause acne.
However a recent study may actually provide an answer as to why some women are more acne-prone than others.
Researchers from the University of California, Los Angeles (UCLA), Washington University in St. Louis, and the Los Angeles Biomedical Research Institute (LA BioMed) discovered that acne bacteria contain bad and good strains. Having too much of the bad strain causes acne.
"We learned that not all acne bacteria trigger pimples; one strain may help keep skin healthy," principal investigator Huiying Li, assistant professor of molecular and medical pharmacology at UCLA told UCLA Newsroom.
Unfortunately the answer to the question as to why some women have more or less of the good or bad strains isn't yet known.
For the study, researchers investigated the microbe, Propionibacterium acnes (P. acnes). This bit of bacteria flourishes in oily pores.
Using Bioré Deep Cleansing Pore Strips, they extracted P. acnes bacteria from the participants' noses. The volunteers included 49 people with acne and 52 with clear skin.
Then they identified the types of bacterial strains found in each volunteer's pores and noted the person's skin type, according to the Daily Mail.
"We were interested to learn that the bacterial strains looked very different when taken from diseased skin, compared to healthy skin. Two unique strains of P. acnes appeared in one out of five volunteers with acne but rarely occurred in clear-skinned people," co-author Dr. Noah Craft, dermatologist and director of the Center for Immunotherapeutics Research at LA BioMed told UCLA Newsroom.
The researchers were even more interested by the discovery of a third bacteria strain which is common in those with clear skin.
They deduced that this strain carries a natural defense mechanism which allows it to distinguish attackers and destroy them before they can infect a skin cell. Participants with clear skin had more of this strain, Daily Mail reported.
The good news from the study is that researchers believe that creating a skin cream with the good bacteria strains will help treat those with acne.
Li said, "Our next step will be to investigate whether a probiotic cream can block bad bacteria from invading the skin and prevent pimples before they start."
Reviewed November 3, 2016
by Michele Blacksberg RN
Edited by Jody Smith
Read more in Your Ultimate Guide to Beautiful Skin